Florida Homeowners Insurance Quotes
Whether you own or rent a home, apartment or condo in Florida,  you will want to protect your investment by selecting the Best Florida Homeowners Insurance Companies in the Florida market, and which you can trust.
Get Your Florida Insurance Quote Now
[gs_logo speed="20000" ticker="1" inf_loop="0"]
Florida Homeowners Insurance Companies
Known for it pristine beaches, parks and holiday resorts, Florida is a wonderful place to call home. There is a lot to love about the lifestyle in the Sunshine state, which of course doesn't necessarily include the money home owners (or renters) pay for their home insurance policies. Of course, the best Florida Homeowners Insurance Companies do compete against each other to offer premiums that are competitive and affordable but as a whole, Florida annual premiums for homeowners insurance are indeed on the higher side.
How Do I Choose The Best Homeowners Insurance?
Save Money on Homeowners' Insurance
Call us now to find out how: 888-913-6988
How much can I expect to pay for my Home Insurance?
Compared to the national average of $1,173 per year, Florida home owners pay an average of just under $2000 per hear for their homeowners insurance premiums.  That's quite an increase, and of course, the cost of premium depends on several factors, including where you live, how old your home is, it's value etc...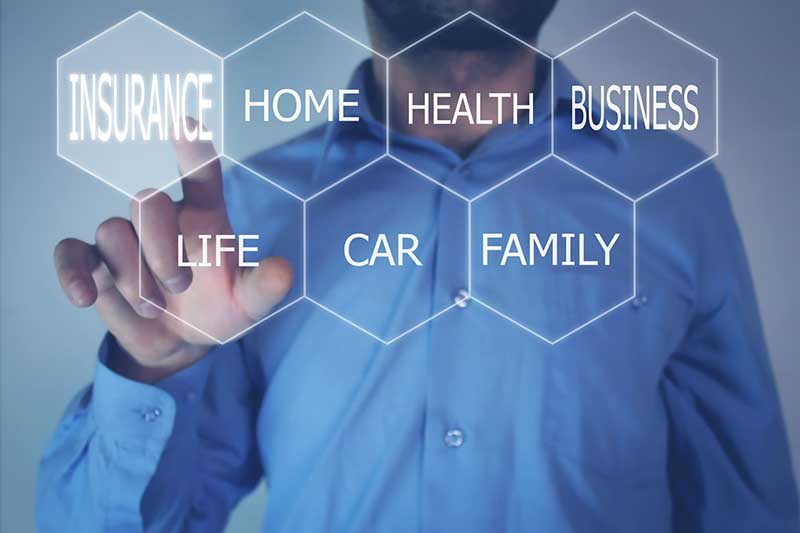 Why are homeowners insurance premiums more expensive in Florida?
The answer to that question is simple and understandable. Out of the ten most devastating hurricanes in the US, a whooping 7 of them made landfall in Florida, six of them occurring in the years 2004 and 2005.
Notwithstanding the cost of damages in human terms, hurricane often leave behind a trail of devastation that can amount into the billion of dollars. As a whole, the sunshine state is still reeling from the effects of the Irma, a category 4 hurricane that hit the state in 2017.
In addition to Hurricanes, Florida also has to deal with a range of other disasters such as wildfires and tornadoes.
Save Money on Homeowners' Insurance
Call us now to find out how: 888-913-6988
The best Florida Homeowners Insurance Companies
(The information below is valid at the time of writing.  It is important to understand that only an insurance agent, who specializes in the Florida marketplace can provide an up-to- date assessment as to which companies offer the best or more affordable deals.)
Tower Hill Group
The second largest insurance provider in Florida, Tower Hill Group provides an extensive range of insurance related services as well as providing options for:
Water damage coverage
Sewer insurance plans
Personal valuables
Protection against identity theft
One of Tower Hill Group premium offer is its Imperial Shield program aimed at high end homes. Unlike other providers, Tower Hill Group offers its own flood insurance, even though in Florida, National Flood Insurance Program is provided by the federal government. For example, Tower Hill's flood insurance can provide home owners coverage for up to $5 million in building replacement costs and a more than generous $2.5 million in home content.
As far as premiums are concerned, Tower Hill certainly makes an effort to be as affordable as the market will allow it to be. It's rates are certainly competitive when compared to other providers.
Ratings: Tower Hill received a A- rating from A.M. Best.  A very honorable commendation which means that the company has the financial backbones and the excellence of service to be able to meet its obligations when disaster strikes.  (i.e. pay your claims)
State Farm
One of the largest insurance providers in the nation, State Farm is a national insurance known throughout the USA by name and reputation.
Insurance services provided:
Umbrella liability coverage
Personal property coverage
Identity theft coverage
If you are looking for discounts and are willing to combine insurance types into one, then State Farm is an excellent option to consider.  A common multi-line discount package would combine both auto and home insurance policies.
Ratings: State Farm has a A++ rating from A.M. Best. (The highest possible ranking)
Citizens Property Insurance Corp.
Also known as the "insurer of last resort", Citizens Property Insurance Corp often time serves as the insurance company of choice for those who's quest for coverage with other providers have proven to be unsuccessful.  Be that as it may, let not this accolade deter you for exploring the many options Citizen Property offers. Citizens Property Insurance Corporations is a state backed insurance provider.
With few choices, compared to other providers, Citizens does acquit itself more than honorably when it comes to personal property coverage and sinkhole damage coverage.
[su_highlight background="#ffff99"]Save even more on your homeowners insurance? Consider installing a Fire or Burglar alarm in your home.[/su_highlight]
Ratings: Citizens Property Insurance Corp has a B++ rating from A.M. Best. (Good - B++ is an updated ranking compared to a previous rating of B+)
Other Homeowners Insurance Companies
[su_table]
| | | |
| --- | --- | --- |
| America Family | Amica | Farmers |
| Hartford | Liberty Mutual | Metlife |
| Nationwide | Travelers | USAA |
[/su_table]
The Best Florida Homeowners Insurance Companies are a subjective method of grading the companies when comparing they against each other.  These ratings are dependent on several factors including customer satisfaction, reader score feedback and satisfaction. When dealing with a Florida based Insurance Agency such as ourselves, we have certainly have access to the most updated data with regards to the the Best Florida Homeowners Insurance Companies.
It is important that you get the right Florida Homeowners Insurance coverage for yourself. Want to save yourself a little money? Make sure you check our article: Spring Maintenance Tips to Protect Your home, which gives you some clues on things you can do right now to your home, apartment or condo that have the potential to reduce your home insurance premiums. If you wonder what the difference is between a condo and a homeowners insurance, you can find some answers here.
We, at LNC Insurance Providers are a family owned insurance agency, in business for over a decade.  Our main office is in Miami, but we provide insurance cover throughout the state of Florida. As such we have a unique knowledge and experience of the challenges and realities of all aspects pertaining to Florida Insurance.
Click here for a list of Florida top property & casualty insurance companies