HOMEOWNERS INSURANCE QUOTE MIAMI
If you live, work and play in Miami, Florida, then finding the right homeowners insurance is not always as easy as it may sound. True, there are a number of carriers out there who will provide you with options for the insurance of your home, but their sheer numbers, together with the options that available out there can be overwhelming.
This is were we come in. We ARE the homeowners insurance experts in Miami, Florida. We are intimately knowledge about the Miami market, because Miami is our home and we know the realities of the Miami market. Home insurance rates in Miami are constantly rising. There is a simple reason for that.  The value of the average home in Miami increases every year, simply because Miami is fast becoming one of our nation's most important hub.
As such, Miami Homeowners Insurance Rates are among the highest in the nation with an average annual premium of around $1900 per year.
You can save money on your home insurance though and we can show you how.
Call ... Insure ... Done!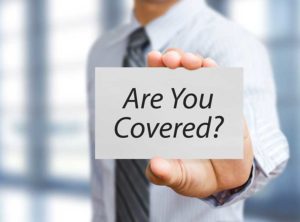 HOMEOWNERS INSURANCE Quote

Miami FL



WE INSURE ALL TYPES OF DWELLINGS,
AT THE BEST PRICE!
Homes • Houses • Condos • Apartments • Rentals • Personal Cars • Commercial Vehicles
Commercial Assets • Businesses • Boats • Bikes and more.







Why You Should Contact Us for Your
HOMEOWNERS INSURANCE QUOTE MIAMI
Once upon a time, when you needed a service, you would go to your local store or service provider and make all your purchases directly within the neighborhood you lived in. Things have changed in the past couple of decades and large corporations have replaced most local businesses with larger, more anonymous concerns built to make money. Major insurance providers have gone a similar route and we have all seen the insurance ads on out TV screens, accessible through a toll free number promising to hook you up with any insurance coverage you need. Convenient it may seem, but the truth is, these ads do not provide the full story. Indeed, when you call any of their telephone numbers, the operator you are connected with, most often none lives miles away from your home state, and other than reading from a script, doesn't know a great deal about the needs and realities of the place you call home. Not with LNC Insurance Providers. We are licensed insurance agents and we deal with all these providers, but the difference it, we actually live in your neighborhood, and have a thorough understand of what our customers want. And when you entrust us with your insurance business, it doesn't mean that you pay us more, had you gone directly to the source. Not at all. In fact, it's quite the opposite. So why should you contact us for your homeowners insurance quote? Because we know better and we can get you a better deal.
Mr. Fernandez was very helpful in finding the best and least costly insurance for my home. He helped me find a local inspector that provided a detailed report of my home's condition. This saved me even more money than his initial quote. He worked to find me a policy that reduced the cost of insurance by more than fifty percent. I would highly recommend his agency for all insurance needs.
Hello Thank you Adriana Avila for helping me out looking for a new insurance policy for my Home!! Very quick response from her when i need it. Thank you agian
I like the quick quote and efficient paperwork via e-docusign. And the savings are really nice.
Call ... Insure ... Done!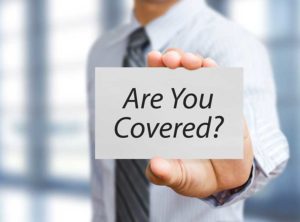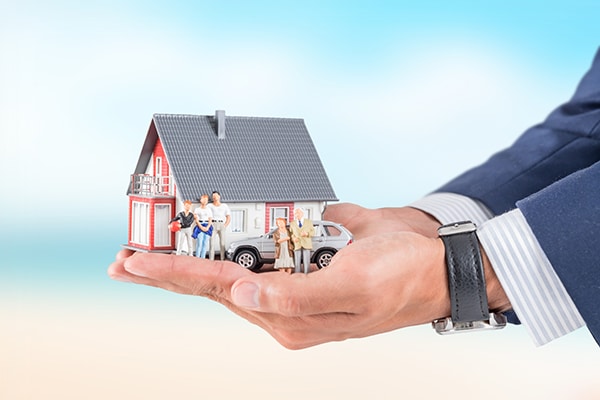 Homeowners Insurance Quote in
MIAMI, FL
Get your Homeowners Insurance Quote today. Choose a highly personalized home insurance estimate and property insurance estimate. We offer a unique blend of highly affordable policies designed to fit your needs.  Call now for our prices.
Our customers are residents of Star Island, Fisher Island and Palm Island on Biscayne Bay. We have serviced the needs of hundreds of families and provided the ultimate choice in the selection of homeowners, commercial, auto and boat insurance policies. We are known throughout most of Miami neighborhood including Miami Beach, Miami Dade, Cocunut Grove, Buena Vista, Wynwood and Edgewater. Insurance a house for content can be a tricky proposition, particularly if you live in a development where the HOA has its own insurance coverage in place.
Fair pricing, quality and expertise is the main reason why we are Miami's most popular Homeowners Insurance Quote company. If you are an existing customer, we thank you from the bottom of our heart for giving us the opportunity to service your needs. If not, then we would relish the opportunity to offer you the best that our South Florida agency can offer.
Homeowners Insurance Quote
MIAMI FL
When you call our office for information, we spend some time listening to you. Indeed, when it comes to providing you with insurance coverage, our aim is to provide you with an exact match based on your own information, needs and financial realities...  We never try to over insure our customers and at the same time, we will always point to an area within an expected coverage discussion where our customers might opt for a solution that under insures them. When it comes to our homeowners insurance quote, we take all options on board and establish a profile showing you exactly what a particular coverage might offer when compared with another.
The right Homeowners and Condo Insurance Estimate in Miami, Florida can make all the difference between a policy you hope will protect you in case of an emergency and one where you know exactly where you stand. Based in Miami, we have been servicing the needs of local residents in protecting their Homes, condos, cars, boats, residential and commercial properties for over a decade. If you live and  or work in any of the following areas, then we are indeed neighbors: South Dade, the Florida Keys and Cutler Bay to North Dade in Hallendale and North Miami Beach to Western Dade Country in Kendall and Doral to Hialeah.
Our insurance customers come from all over the Miami-Dade area and many of our reside in Key Biscayne, Coconut Grove, South Beach, and Pinecrest neighborhoods. Dade County residents are among our best customer base in terms of homeowners insurance.
Homeowners Insurance - Condo Insurance - Auto Insurance - Boat Insurance - Bike Insurance - Commercial Insurance
We have been in business in our South Florida Office for over a decade, servicing the Miami community of over 429,000 residents, as well as residents from
[su_button url="tel:1-888-913-6988" style="flat" background="#0088CF" size="12" wide="yes" center="yes" radius="10" text_shadow="0px 0px 0px #000000"]CALL TODAY[/su_button] [su_button url="#" style="flat" class="nks_cc_trigger_element" background="#0088CF" size="12" wide="yes" center="yes" radius="10" text_shadow="0px 0px 0px #000000"]GET A QUOTE[/su_button]