Home Insurance Naples, Florida
Your home is probably the biggest investment you are likely to have ever made. This is why a home insurance Naples is so important. Residents of Naples and surrounding areas live in one of the most beautiful areas of Florida. A quick drive through the southwest coast of Florida reveals splendid and breathtaking views. Naples is a trendy place to be with its tree lines avenues, fancy restaurants, bistros and boutiques. But in Florida residents also pay some of the highest home insurance Naples rates in the US. How much? On average $324 per month, which is not entirely surprising given the cost of the average home in Naples ($1 million). This means that the homeowners will need to take on a comprehensive home insurance Naples package that will cover against potential damages like weather, property crimes, accidents, theft and so on. Of course, how much you spend on your policy will depends on the amount of coverage you actually want, the value of your home, your claim history and other factors such hurricane proof windows etc...
Homeowners Insurance - Condo Insurance - Auto Insurance - Boat Insurance - Bike Insurance - Commercial Insurance
Home Insurance Naples: What's Included
Property damage is the biggest reason why homeowners file claims. These damages include damage to your house or any structures on your property because of fire, water, storms, lightening, theft etc..
Home insurance is designed to replace, repair or recover the value of you currently covered properties as covered by your policy.
What about insuring your car?
If you live and work in Naples, then you'll also want to know what your options are regarding cheap car insurance. The South West Coast of Florida is quickly becoming one of Florida more upwardly mobile region in Florida.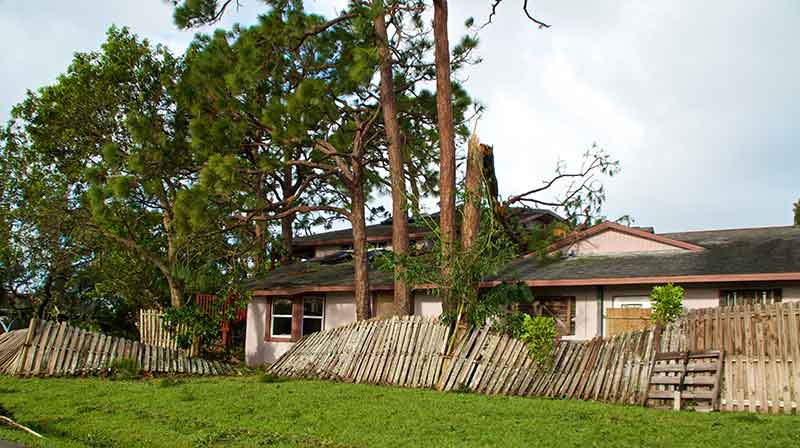 We know that finding a home insurance in Florida can be difficult. But don't worry! We have rates that nobody else has.
So how do you get a Cheap Home Insurance Quote Naples, Florida?
Head over to our application form and enter basic information information into our system.
Important note about privacy: We hate spam as much as you do! When you send us a request through our online application forms system, it does not get shared with or sold to any third party whatsoever. You will only ever receive a response from a member of our staff.
How fast do we get back to you? In most cases within the hour. If you send an application at the end of the business day, someone from the agency will respond to you first thing, the next business day. Please note that we personally go over your requirements. Of course we could let automation handle every step of your application, but we, at LNC Insurance Providers believe in personalized service and that can only be provided manually. In other words, I, or one of my agents will personally review your information, and then set out to get you the best deal. Computer power, or artificial intelligence is all well and good, but nothing really beats personal, human, attention and that's what are are committed to give you.
Home Insurance Naples - What You Should Know
Risks of flood, crimes and accidents are in the consequence of population growth in South West Florida. Unfortunately, we live in a world where risk assessments have to be a part of any discussion when it comes to insurance costs, and carriers make a direct correlation between the risks they take and their bottom dollar. The insurance industry is a multi billion industry, one which often times see carriers bear the consequences of circumstances beyond the control, which they in turn have to passed on to their customers. In addition to flood risks, crime has a direct relevance to the price of homeowners insurance Naples, not unlike other emerging cities in Florida has seen its fair share of crime rate in past years with 6.26 violent crimes per 1000 residents compared to the state average of 4.62.
Home Insurance Naples 101
We've been in the insurance business for over a decade. Our family owned insurance agency has helped thousands of Florida residents get the best insurance for their needs. Over the past few years, we've seen the emergence of automation, computer driven automation systems that can return a home insurance quote in under 30 seconds.
Instantaneous quotes are all well and good, but computers do not include the human element in their algorithms. They just can't and therefore work under the parameters that they are programed with. A human might look at an insurance quote and mention to a customer that for a few dollars more, they could include an extra coverage, which in the case of your particular neighborhood would be highly recommended.
Home Insurance Naples - Privacy Protection
Have you ever filled an insurance application form online only to be flood by emails and telephone companies who are paying big bucks for your information. Unlike our competitors, we do not sell your info to multiple companies and the only call you might ever get is from ourselves.
We want to help you get the best Condo and Homeowners Insurance in Naples and would love if you would call us:
CALL: 1-888-913-6988
For more information on how we've been offering Home Insurance Quote in Naples for more than a decade, please browse through our website.
[su_button url="tel:1-888-913-6988" style="flat" background="#0088CF" size="12" wide="yes" center="yes" radius="10" text_shadow="0px 0px 0px #000000"]CALL TODAY[/su_button]
Our address in Naples:
660 9th Street North #35A, Naples FL 34102
Phone: 239-431-3515
Home Insurance Naples - Free Quote
Below are two Examples of Recent Home Proposals

| Sample Quote 1 | Homeowner's Policy |
| --- | --- |
| Quoted Coverages | Limits |
| Dwelling | $222,000 |
| Personal Property | $110,000 |
| Loss of Use | $22,000 |
| Personal Liability | $3000,000 |
| Medical Payments | $2,500 |
| Other Structures | $22,000 |
| TOTAL ANNUAL PREMIUM | $649.74 |
| Sample Quote 2 | Homeowner's Policy |
| --- | --- |
| Quoted Coverages | Limits |
| Dwelling | $300.000 |
| Personal Property | $110,000 |
| Loss of Use | $30,000 |
| Personal Liability | $3000,000 |
| Medical Payments | $2,500 |
| Other Structures | $30,000 |
| TOTAL ANNUAL PREMIUM | $774.83 |
[gs_logo speed="20000" ticker="1" inf_loop="0"]
Home Insurance Naples: Things to Consider
If you are a resident of the sunshine state, then you already know that finding the right home insurance can be frustrating. Florida is not only a tourist hub, our very own piece of paradise, but it is also a place that some unwelcomed visitors like to visit as well. Indeed, our state has had more than its fair share of weather systems that regularly wreak havoc on our shores with hurricanes, tornadoes and other systems. And when these systems do come in, they often leave behind a trail of devastation that has caused major insurance providers to re-think their policies. Naples home insurance is certainly included in that trend for the simple reason that it is considered as a "high risk coastal area". Who ever said life in paradise was free?
Why You Should Choose LNC Insurance for your Home Insurance Naples
If there is one thing we can be sure of, then it must be that life in Florida can sometimes be unpredictable, particularly in Naples as it sits in a high-risk coastal area. We should know since all of us at LNC Insurance of Naples live here. For that reason, we have designed our Naples home insurance package options to face all that life and nature can throw at us. And it's not just the elements we consider when assisting our customers in choosing the right policy for their own personal and specific needs and circumstances. We also take into consideration man-made challenges that prompt us to pay particular attention to the protection of home owners from liability. LNC Insurance of Naples specializes in the Florida market. Some call us the Florida experts and we love that our knowledge and experience can help you find the home insurance policy you actually need.
As the Florida insurance experts we can provide you with the right policy, whether you own a high-rise condo on the beach, a modest family home in an inland neighborhood, a multi-family investment property, or the home of your dreams facing the Gulf of Mexico.
Our agency is focused on customer satisfaction and our licensed insurance experts will work with you to help you navigate the Florida insurance market. We can put together home insurance Naples policies that will meet your needs, as opposed to the needs of those big corporation the TV ads encourage you to call.
With us, a quarter of an hour call can really save you money.
We can help whether you own and live in your own house or renting it to short- or long-term tenants. We find policies that enable you to save money. If you live in Naples, getting home insurance from LNC Insurance couldn't be easier. All you have to do is fill out the short form on this page to request a risk-free, no-obligation quote.
We want to help you get the best Condo and Homeowners Insurance in Naples and would love if you would call us:
CALL: 1-888-913-6988
For more information on how we've been offering Home Insurance for more than a decade, please browse through our website.
Call ... Insure ... Done!
[su_button url="tel:1-888-913-6988" style="flat" background="#cf0100" size="12" wide="yes" radius="10" text_shadow="0px 0px 0px #000000"]CALL US AT 888-913-6988[/su_button]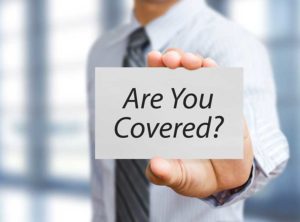 Homeowners Insurance


Condo Insurance

Commercial Insurance


Boat Insurance


Bike Insurance


Florida Insurance


Naples Homeowners Insurance