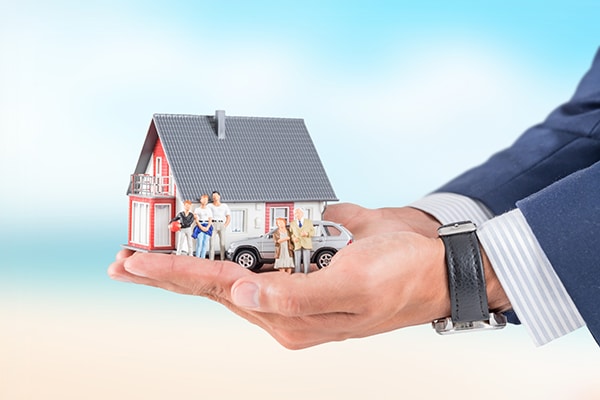 Homeowners Insurance
Naples, FL
If you're looking for a Homeowners Insurance Naples that works for you, then your choices are simple. Either you call one of the insurance carriers directly,  (Progressive, Travelers, Liberty Mutual Insurance, Farmers Insurance, Nationwide, Metlife, Zurich etc.), or you can check this.
You might ask yourself why you would want to talk to your local insurance agent when you can call the carriers yourself and deal with them directly, and that would be a valid point. But let me make my case as to why you should call my agency:
We are a fully licensed Florida insurance agency
We have an office in Naples (and other major cities in Florida)
We deal with A+ insurance carriers (even the ones you were thinking about contacting directly)
You will not pay more for your premium. In Fact....
You could end up saving quite a bit of money
Why? Because carriers often run specials that their sales people are sometimes not aware of.  Dealing with these large companies means you will be talking to an agent who reads from a script as opposed to any one of our licensed agents who are intimately familiar with the specials on offer, as well as the specifics of the neighborhood you live in. Our expertise and knowledge of local markets can indeed save you money.
I live in Naples, Southwest Florida. Why is my Florida Homeowners Insurance Naples so expensive?
There is a reason why Florida is such an increasingly popular state. With its 663 miles of sandy beaches, over 3000 hours of sunshine per year, warm rear round temperature,  more and more people choose to make the sunshine state their home. But all this sunshine, sandy beaches and wonderful weather comes at a price and buying a home in Florida can be expensive, particularly on the coasts. Unfortunately, that means that Florida Florida homeowners can pay twice as much as the national average for their home insurance. Naples is certainly not an exception to this particular rule. While the average homeowner pays around $1000 per year, Naples homeowners pay more than double this amount. So why is  Homeowners insurance Naples Florida so expensive? Here are some reasons:
Natural Disaster and Hurricanes
It's not just the sun that makes Florida so famous.  Hurricanes and tropical or subtropical cyclones often make landfall on our shores, with devastating consequences. In fact, as of the year 2000 to present day, there have been several devastating North Atlantic Hurricanes, as well as 79 tropical cyclones. These weather systems cost the state of Florida billion in damages. We're looking at you Charley, Ivan, Jeanne, Wilma, Irma and Michael.
Floods and more Floods
Often the results of hurricanes, floods do not need much encouragement to reek devastation in our communities, unfortunately. Indeed, in the past year, FEMA has been found to have severely under estimated flood maps, with Florida being one of its hot spots. This massive miscalculation on FEMA patchwork of maps is the result of several mis-managed flood zones effects which FEMA draws from local authorities. Politics and plain incompetence is also playing a major part in this. Due to its low elevation and high exposure to storms floods are a risk to any property in Florida, and it is a surprise that Florida law doesn't mandate flood insurance. As such homeowners or renters insurance policies do not cover floods or even surges. When purchasing your homeowners insurance Naples, make sure to ask about an additional flood policy.
Non-Hurricane Related Threats
If you wonder what those might be, then think no further than sinkholes.  Florida has more sinkholes than any other state in the union, which has caused several new Florida laws to narrow the definition of sinkhole damage. More laws equal more restrictions which inevitably brings the costs up, a trend that the major carriers have of course passed on to homeowners. In other words, homeowners insurance premiums go up.
Homeowners Insurance Quote Naples
In FL, homeowners insurance Naples rates depends on a number of factors, including the location, value, size and type of the construction and neighborhood. The following table uses the value of the home as a calculating factor.
Naples, FL Homeowners Insurance By Home Value
| Naples, FL Home Value | Total Homes | % of Total | Average Naples, FL Homeowners Insurance |
| --- | --- | --- | --- |
| Less than $50,000 | 2,592 | 5.0% | $99 |
| $50,000 to $59,999 | 628 | 1.0% | $223 |
| $60,000 to $69,999 | 886 | 1.0% | $284 |
| $70,000 to $79,999 | 1,207 | 2.0% | $322 |
| $80,000 to $89,999 | 1,376 | 2.0% | $371 |
| $90,000 to $99,999 | 1,247 | 2.0% | $408 |
| $100,000 to $124,999 | 4,129 | 8.0% | $483 |
| $125,000 to $149,999 | 3,164 | 6.0% | $594 |
| $150,000 to $174,999 | 5,188 | 11.0% | $706 |
| $175,000 to $199,999 | 3,350 | 7.0% | $817 |
| $200,000 to $249,999 | 7,278 | 15.0% | $991 |
| $250,000 to $299,999 | 6,509 | 13.0% | $1201 |
| $300,000 to $399,999 | 9,160 | 19.0% | $1536 |
Cost Of Homeowners Insurance By Street in and around Naples, FL
| Streets in Naples Area | Homeowners Insurance Cost |
| --- | --- |
| Newbury Pl, Autumn Haze Dr, 70th St SW, 99th Ave N, Highlands Dr, Rain Lily Ct, Boca Ave N, 52nd St SW, Augusta Dr, Stonegate Ct | $1,280 |
| Buena Vista Ln, Bow Line Dr, Arezzo Way, Cortez Cir, Weber Blvd S, Corana Way, Liecester Ct, Seashell Ave, Martin St, Florida Club Cir | $1,210 |
| Don St, Whitaker Rd, Bermuda Cove Way, San Remo Ave, Hunter Blvd, Broad Ct N, McCarty Ct, Broad Ave, 62nd St SW, Cedar Tree Ln | $1,268 |
| Spinnaker Ct, Kings Way, Leeward Ln, Manchester Ct, Barcelona Cir, Boca Cir, Mill Stream Dr, Quaker Pl, Starfish Ave, 3rd Ave NW | $1,476 |
| Dale Ave, Arrowhead Ln, 21st Ave S, Constitution Dr, Old Oak Ln, Royal Cir, Indies Way, Perkins Dr, Lawson Way, Villa Florenza Dr | $1,263 |
| 54th Ter SW, 95th Ave N, Teryl Rd, Outer Dr, Bay Ave, Keri Island Dr, Glen Lake Cir, San Marino St, Burnt Pine Dr, Joseph Ct | $1,143 |
| Chase Preserve Dr, Countryside Dr, Tahiti Ln, Elsa St, Lipari Ct, Fabienne Ct, 24th Ave NW, Volterra Ct, Harrier Run, Albi Rd | $1,195 |
| Atoll Ct, Cynthia Ln, 19th Ave S, Dent Dr, Savona Way, Delarosa Ln, 19th Ct SW, Longview Ct, Mockingbird Ln, Antaras Ct S | $1,337 |
| Medea Ct, Waggle Way, Marblehead Dr, 1st Ave NW, Cocohatchee Dr, 7th Ave N, Goodlette Rd S, Driftwood Way, Pebble Beach Cir, Tarpon Cove Dr | $1,216 |
| Acqua Dr, Pine Cone Ln, Jacaranda Ct, Coconut Cir N, Grand Isle Dr, W Lake Dr, 25th St SW, L Ambiance Cir, Scarlet Ct, Wendy Ln | $1,133 |
The average homeowners insurance in Florida is $2,055 which is just short of $1000 more than the national average. (Figures from a report filed by the National Association of Insurance Commissioners).
Did you know? Collier County requires an elevation certificate for new constructions and substantial improvements to buildings that are located in special Floor Area Areas.
These new measures also play a role in the cost of of homeowner insurance Naples, FL and savings can be possible for homes located in higher elevation zones.
Our address in Naples:
660 9th Street North #35A, Naples FL 34102
Phone: 239-431-3515
Home Insurance Quote Naples, Florida
We know that finding a home insurance in Florida can be difficult. But don't worry! We have rates that nobody else has.
So how do you get a Cheap Home Insurance Quote Naples, Florida?
Head over to our application form and enter basic information information into our system.
Important note about privacy: We hate spam as much as you do! When you send us a request through our online application forms system, it does not get shared with or sold to any third party whatsoever. You will only ever receive a response from a member of our staff.
How fast do we get back to you? In most cases within the hour. If you send an application at the end of the business day, someone from the agency will respond to you first thing, the next business day. Please note that we personally go over your requirements. Of course we could let automation handle every step of your application, but we, at LNC Insurance Providers believe in personalized service and that can only be provided manually. In other words, I, or one of my agents will personally review your information, and then set out to get you the best deal. Computer power, or artificial intelligence is all well and good, but nothing really beats personal, human, attention and that's what are are committed to give you.
Naples, FL Home Insurance
Residents of Naples and surrounding areas live in one of the most beautiful areas of Florida. A quick drive through the southwest coast of Florida reveals splendid and breathtaking views. Naples is a trendy place to be with its tree lines avenues, fancy restaurants, bistros and boutiques. But Naples residents also pay some of the highest insurance rates in the US. How much? On average $324 per month, which is not entirely surprising given the cost of the average home in Naples ($1 million). This means that the homeowners will need to take on a comprehensive insurance package that will cover against potential damages like weather, property crimes, accidents, theft and so on. Of course, how much you spend on your policy will depends on the amount of coverage you actually want, the value of your home, your claim history and other factors such hurricane proof windows etc...
What's included in a home insurance policy?
Property damage is the biggest reason why homeowners file claims. These damages include damage to your house or any structures on your property because of fire, water, storms, lightening, theft etc..
Home insurance is designed to replace, repair or recover the value of you currently covered properties as covered by your policy.
What about insuring your car?
If you live and work in Naples, then you'll also want to know what your options are regarding cheap car insurance. The South West Coast of Florida is quickly becoming one of Florida more upwardly mobile region in Florida.
But wether you drive to the beach in a luxury vehicle or drive around town in a utility vehicle or commercial truck, you will need auto insurance.
Finding the right insurance at the right price is of course what we specialize in, but to focus solely in finding a cheap car insurance in Naples, Florida may not necessarily be the cheapest decision you are likely to make.
Car Insurance in Naples
If you are wondering what car insurance in Naples costs, then the following information will give you some idea. Of course, information such as this is not entirely accurate as many factors come into play when it comes to the business of writing an actual policy.
Rate comparison:
National average cost per year: $1,311
Florida average cost per year: $1,1742
Florida is ranked #5 most expensive auto premium in the US
Looking for affordable auto insurance will therefore depend on how much coverage you need, where you live, the type and cost of the car you drive, age, credit history etc...
Our friendly agents will of course work with you to find you the right policy given the amount of coverage you need and the budget you are working with.
It is worth noting that in Naples, and the South East area of Florida, auto insurance rates are nevertheless on the higher range of the costing spectrum.
It is precisely for that reason that you need our assistance. When it comes to a car insurance quote in Naples, we can find you deals and discounts other agents might not!
Florida Car Insurance Requirements
Auto insurance is mandated by law in the sunshine state. The following are the minimum requirements that need to be met:
Body injury liability
Personal injury protection
Property damage reliability
Minumum Liability limits: 10/20/10
Make sure you are not overpaying for your car insurance. Not all policies offer equal protection and the key is find one that fits your needs and at the same time can save you money. Call us now for a cheap car insurance in Naples.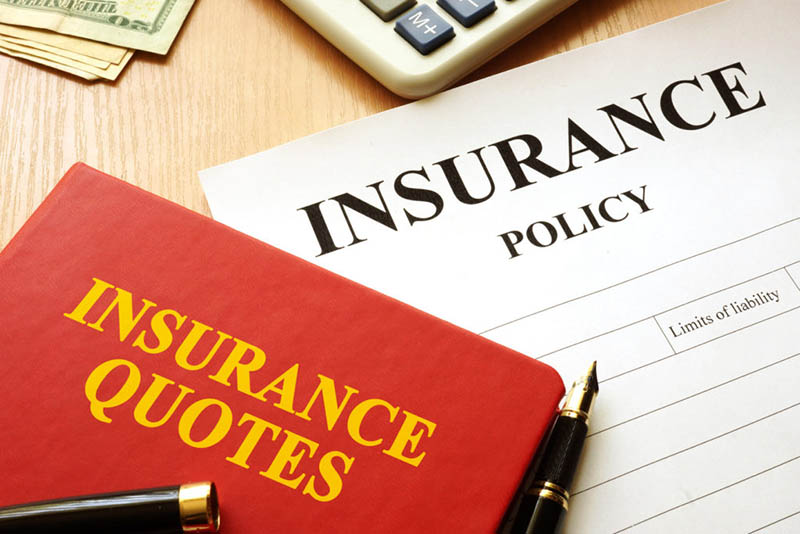 Homeowners Insurance - Condo Insurance - Auto Insurance - Boat Insurance - Bike Insurance - Commercial Insurance
What you should know about Naples and the South West Coast of Florida
Risks of flood, crimes and accidents are in the consequence of population growth in South West Florida. Unfortunately, we live in a world where risk assessments have to be a part of any discussion when it comes to insurance costs, and carriers make a direct correlation between the risks they take and their bottom dollar. The insurance industry is a multi billion industry, one which often times see carriers bear the consequences of circumstances beyond the control, which they in turn have to passed on to their customers. In addition to flood risks, crime has a direct relevance to the price of homeowners insurance Naples, not unlike other emerging cities in Florida has seen its fair share of crime rate in past years with 6.26 violent crimes per 1000 residents compared to the state average of 4.62.
Online Home Insurance 101
We've been in the insurance business for over a decade. Our family owned insurance agency has helped thousands of Florida residents get the best insurance for their needs. Over the past few years, we've seen the emergence of automation, computer driven automation systems that can return a home insurance quote in under 30 seconds.
Instantaneous quotes are all well and good, but computers do not include the human element in their algorithms. They just can't and therefore work under the parameters that they are programed with. A human might look at an insurance quote and mention to a customer that for a few dollars more, they could include an extra coverage, which in the case of your particular neighborhood would be highly recommended.
We don't sell your information
Have you ever filled an insurance application form online only to be flood by emails and telephone companies who are paying big bucks for your information. Unlike our competitors, we do not sell your info to multiple companies and the only call you might ever get is from ourselves.
We want to help you get the best Condo and Homeowners Insurance in Naples and would love if you would call us:
CALL: 1-888-913-6988
For more information on how we've been offering Home Insurance Quote in Naples for more than a decade, please browse through our website.
Homeowners Insurance Quote Naples: Get Started.
Below are two Examples of Recent Home Proposals

| Sample Quote 1 | Homeowner's Policy |
| --- | --- |
| Quoted Coverages | Limits |
| Dwelling | $222,000 |
| Personal Property | $110,000 |
| Loss of Use | $22,000 |
| Personal Liability | $3000,000 |
| Medical Payments | $2,500 |
| Other Structures | $22,000 |
| TOTAL ANNUAL PREMIUM | $649.74 |
| Sample Quote 2 | Homeowner's Policy |
| --- | --- |
| Quoted Coverages | Limits |
| Dwelling | $300.000 |
| Personal Property | $110,000 |
| Loss of Use | $30,000 |
| Personal Liability | $3000,000 |
| Medical Payments | $2,500 |
| Other Structures | $30,000 |
| TOTAL ANNUAL PREMIUM | $774.83 |
[gs_logo speed="20000" ticker="1" inf_loop="0"]
Things to consider when you seek a
HOMEOWNERS INSURANCE ESTIMATE IN NAPLES

Why Choose
LNC INSURANCE PROVIDERS

?

We make a lot of people happy... Join our family of happy customers
Experience
We are a family owned and operated insurance agency. We live and work in Florida and we've been in the insurance business for over 10 years. Our agents are friendly and knowledgeable in all aspects of insurance coverage, including homeowners insurance Naples. If you live this Florida's wonderful city, and you require a car, or homeowners insurance quote, call us now.  We will show you how we can help you save money, without having to compromise on the quality and efficiency of the coverage you need. Our headquarter office is based in Miami, but we have offices throughout Florida, including Naples.
Excellence
Our partners insurance companies, the carriers we deal with have an A+ rate and have a stellar financial ratings. They have been writing policies throughout Florida for decades and have extensive claims paying experience as well as a client focused ethos. Throughout the years, we have established ourselves as one of the top preferred insurance agencies in the state of Florida. We serve our customers with integrity, honesty and dedication. We serve Florida. No matter what area of the sunshine state you live in, we can provide you with insurance quotes designed to save you money. If you want the best coverage options for your Florida insurance quote, and take advantage of often hidden savings, you should call us now.
Call ... Insure ... Done!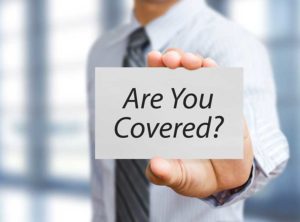 LNC Insurance Providers: We Specialize in

ALL TYPES OF INSURANCE POLICIES


Homeowners Insurance


Condo Insurance

Commercial Insurance


Boat Insurance


Bike Insurance


Florida Insurance


Naples Homeowners Insurance
We moved to Florida last year so we had to get our insurance sorted. We have 2 cars and live in a lovely home in Tampa. Before we came to Florida, we had called our insurance providers but found their answers so generic that we couln't decide on what to pick. So we decided to leave it until we go there and that was the best decision. We got in touch with Conrad and loved the personal attention and service he gave us. I would highly recommend.
Fast, knowledgeable and friendly. They helped me find an affordable car insurance policy for my son who was going to college in Tampa. It was like I was talking to family.
Thank you! It was a pleasure dealing with your agency and I am grateful to my friend who recommended you. Now, it's my turn to recommend you to others.
Call ... Insure ... Done!