DISCOVER A BETTER BOAT INSURANCE FLORIDA
Quotes From Top Rated A+ Insurance Companies
Work With an Agent Who Understands The Florida Boat Insurance Market
A Price To Fit Your Budget. Select From 32 Available Plans
Find the Best Boat Insurance Protection In 12 Minutes
Two ways To Get A Quote. Call us right now or fill the form bellow
Don't
Leave
This
for Tomorrow
Get the right Boat Insurance Florida
Below are two Examples of Recent Proposals

| Sample Quote (12 Months) | 2015 PRO-LINE 26 SPORT CENTER CONSOLE |
| --- | --- |
| COVERAGES | LIMITS |
| Physical Damage | $35,000 |
| Bodily Injury | $100,000 / $300,000 |
| Uninsured Motorist | $100,000 / $300,000 |
| Collision | $200 Deductible |
| Comprehensive / Hurricane Included | $250 Deductible |
| On Water Towing | Unlimited |
| TOTAL 12 MONTHS PREMIUM | $375.89 |
| Sample Quote (12 Months) | 2016 SEA FOX 210 WALK AROUND |
| --- | --- |
| COVERAGES | LIMITS |
| Physical Damage | $24,000 |
| Bodily Injury | $100,000 / $300,000 |
| Uninsured Motorist | $100,000 / $300,000 |
| Collision | $200 Deductible |
| Comprehensive / Hurricane Included | $250 Deductible |
| On Water Towing | Unlimited |
| TOTAL 12 MONTHS PREMIUM | $295.76 |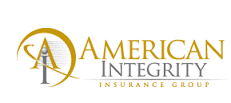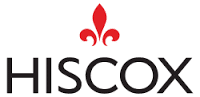 Boat Insurance | L & C Insurance Providers
A subtropical climate with almost 1,200 miles of coastline creates the ideal conditions for boat owners in Florida. L & C Insurance Providers will dissipate your worries so you can relax and have safe fun on the water.
Liz Fernandez at L & C Insurance Providers offers customized boat insurance policies to guard against unexpected damages, replacement and liability. Whether you plan to fish, water ski or enjoy the sunset, we cover many different boats with optional coverage to reflect your lifestyle.
We provides coverage to jet skis, sailboats, yachts, fishing boats, ski boats and more. L & C Insurance Providers carry top notch marine insurance policies to protect your vessel. Contact Liz Fernandez at L & C Insurance Providers today and our they will get to work for you with a simple, free quote.
Whether you currently own a boat, yacht, personal water craft, sailboat or are a prospective buyer, Liz Fernandez can help you find the right Boat Insurance policy at the right price.
L & C Insurance Providers shops all the major carriers in Florida, to find the best policy and the best rate. Easy, Low-Cost and Worry Free. That's the L & C Insurance Providers promise.
Simply call (888) 913 6988 or complete our online quote request form.
Boat Insurance FAQs
Boat Insurance will give you peace of mind while you are out on the water. L & C Insurance Providers offers boat owners in Florida variety of protection from the risks of owning, operating and towing your boat.
Our specialized coverage includes sailboat insurance, yacht insurance, fishing boat insurance, jet boat insurance, ski boat insurance and beyond. We also insure commercial vessels, chartered boats, private pleasure crafts and more.
Our agents can customize an affordable boat insurance policy specific to cover all your needs. We advise against adding a boat to your homeowners policy, most home insurance policies do not cover marine specific risks.
L & C Insurance Providers will make sure Florida boaters are above board to protect their vessel, family and guests so they can cast off with confidence.
What does Boat Insurance cover?
Most boat policies cover physical damage to the hull, sails, machinery, furnishings, and most other equipment that is normally used on board. Most dangers are covered including vandalism, malicious mischief, and damage which results from collision or sinking.
Insurance needs differ depending on the type, age, or value of the boat or watercraft you own. Your policy will explain in detail what is covered and what is specifically excluded.
What about Liability Coverage for your boat policy?
You are also insured against liability losses. You are covered for damage you may cause to another boat, yacht, personal water craft, sailboat or dock, and for bodily injury or death to another person while operating your vessle.
Under most boat policies, the boat trailer is covered against physical loss or damage from any external cause.
What additional coverage is included on a boat policy?
You may purchase optional coverage, such as:
Coverage for your personal property
Coverage for your fishing equipment
Coverage against injury to you caused by an uninsured boater
What types of boats can we help you insure?
Bow Rider - Open bow type of boat with seating. They are best suited for use in lakes and inland waterways.
Center Consoles - Single decked open hull boats with the operator's console (helm) in the center of the boat. Work great as fishing boats. Most are powered by outboard motors.
Cuddy Cabin - A boat that contains a small cabin in the bow..
Walk Around - Cross between center console and a cuddy boat. Generally used as fishing boats and they contain a small cabin.
Ski Boats - Flat bottom, high torque boats designed to safely tow water skiers. Powered by high-horsepower engines.
Pontoon - Relatively inexpensive, flat hulls that sit on pontoons. Commonly referred to as "party boats". Should only be used in calm inland waters.
Jet Boats - Propelled by a jet of water ejected from the back of the craft. Come in a variety of sizes.
Personal Watercraft (PWC) - A watercraft used for recreational purposes that you sit or stand on. Often referred to as WaveRunner, Jet Ski or Sea Doo which are actually brand names.
Sailboats - A boat propelled partially or entirely by sails. Can be used for racing, sport or just cruising.
Bass Boats - A small, flat bottom boat used primarily for bass fishing in inland waters. They are often equipped with swivel chairs for easy casting.
Commercial Vessels and P&I
Private Pleasure Craft from $50,000 to $200,000,000.
Cargo Commercial Fishing
Charter International Risks
Is my boat covered when it's not in the water?
It's covered if you have physical damage (comprehensive and collision) coverage. Liability, Uninsured Motorist and Medical Payments coverages only respond when your boat is in the water.
If I am in an accident while towing my boat who pays for the damages?
If your boat is damaged your boat policy will respond if you have physical damage (comprehensive and collision) coverage on your policy.
Simply call (888) 913 6988 or complete our online quote request form. Your local L & C Insurance Providers Agent in Florida will help you find the best deal for you.
Why Us?
We know that you have choices when it comes to choosing an auto insurance company.
All we ask is that you give us an opportunity to show you what we can do for you. We will not disappoint you.
Over 10 Years Experience
We are a Florida Independent Insurance broker. We have been helping Floridians for over 10 years. We only work with Rated A+ companies, so you don't have to worry in the event of a claim. All of our carriers offer 24/7 claim support.

We Offer
Highly Personalized
Insurance Coverage

Our rates are
REALLY
Affordable
You can contact us electronically
Or by phone

we want
to help