DISCOVER A BETTER COMMERCIAL INSURANCE
Quotes From Top Rated A+ Insurance Companies
Work With an Agent Who Understands The Florida Commercial Insurance Market
A Price To Fit Your Budget. Select From 32 Available Plans
Find the Best Commercial Insurance Protection In 12 Minutes
Two ways To Get A Quote. Call us right now or fill the form bellow
Don't
Leave
This
for Tomorrow
Our commercial insurance products
Truck insurance
Two truck insurance
Van insurance
Box truck insurance
Dump truck insurance
General liability insurance
Workers comp insurance
Contractors insurance
Business owners policy
Professional liability insurance
Get the Right Commercial Insurance
Commercial Insurance | L & C Insurance Providers
L & C Insurance Providers Commercial Auto or Truck insurance can guard your business by helping you invest into the right insurance policy. If you are using your own car for small tasks or you own a fleet of vehicles, Liz Fernandez at L & C Insurance Providers has options to conform to your long term business goals.
You work hard to make your business a success. One accident can cause bodily injuries and property damage resulting in liability that could cost your company thousands of dollars. This will affect your bottom line if you are not covered with the proper commercial auto insurance.
L & C Insurance Providers can guide you through the process of setting up suitable Commercial Auto or Business Insurance coverage for your company. We offer competitive rates from A+ rated insurance companies to fit into your business' needs.
Your local L & C Insurance Providers Agent can help you find the right Commercial Auto or Truck Insurance policy at the right price.
Commercial Insurance FAQs
Day to day operations must be kept running smoothly to guarantee a successful business.
Whether you use your own car or oversee a fleet of vehicles, L & C Insurance Providers Insurance offers commercial auto insurance to keep things moving forward when the unexpected occurs.
Our experienced agents in Florida can present you with options for commercial auto coverage limits and deductible amounts to fit your budget and needs.
Even if you do not own company cars but an employee uses their own vehicle for work, you could be responsible for any accidents they cause.
Keep your business and employees protected by signing up for dependable and affordable commercial auto insurance in Florida.
Do not let your business skip a beat when an accident occurs. L & C Insurance Providers Insurance can partner with you to have a secure commercial auto policy in place.
What is Commercial Auto Insurance?
L & C Insurance Providers Insurance offers commercial auto insurance (e.g., truck insurance) policies to protect against liabilities for property damage and bodily injury.
You can't control what people do behind the wheel, but you can give yourself optimum protection with a sound insurance policy.
Florida commercial auto insurance insures your vehicles for physical damage and liability coverage for amounts, situations and usage not covered by a personal auto policy.
This type of business insurance covers a variety of vehicles and is also referred to as commercial car insurance, truck insurance, or fleet insurance.
Whether you currently own a business or are a prospective business owner, you can get a Free Commercial Auto Insurance quote today.
Simply call (888) 913 6988 or complete our online quote request form.
Our Agents at L & C Insurance Providers will help you find affordable Florida Commercial Auto Insurance to protect you and your business.
Why do you need Commercial Auto Insurance?
In general, if an auto is used in tasks related to the operator's occupation, profession or business, other than commuting, a commercial policy is necessary.
This is because many business uses and auto types may be excluded from personal policies.
If you are using your auto to transport goods or people for a fee or if you use your auto to conduct a service, you may need a commercial auto insurance policy.
A commercial auto policy may be appropriate if you need higher limits of liability because of the nature of your work.
Hauling a considerable weight in tools or equipment or towing a trailer used to conduct your business may require a commercial auto insurance policy.
A commercial insurance policy may be needed if employees operate the auto or if ownership is in the name of a corporation or partnership.
Your L & C Insurance Providers Agent can help you determine the coverage you need based on how your vehicles are used in conducting your business and who will be driving your vehicles.
What does Commercial Auto Insurance cover?
Florida Commercial Auto insurance, like your personal auto policy, provides similar coverages such as liability, collision, comprehensive, medical payments (or personal injury protection) and uninsured motorists coverage.
However, there are also differences between a commercial auto insurance policy and your personal auto policy that may include eligibility, definitions, coverages, exclusions, and limits.
Most Commercial Auto policies are "named driver only" policies, meaning only those drivers listed on the policy can operate a covered auto.
What are the coverages?
Bodily injury liability coverage – This pays for bodily injury or death resulting from an accident for which you are at fault and provides you with a legal defense.
Property damage liability coverage – Property damage liability coverage provides you with protection if your car accidentally damages another person's property. It also provides you with a legal defense.
Combined single limit (CSL) – Liability policies typically offer separate limits that apply to bodily injury claims for property damage. A combined single limits policy has the same dollar amount of coverage per covered occurrence whether bodily injury or property damage, one person or several.
Medical payments, no-fault or Personal Injury Coverage – This extremely important coverage usually pays for the medical expenses of the driver and passengers in your car incurred as a result of a covered accident regardless of fault.
Uninsured motorist coverage – This coverage pays for your injuries and, in some circumstances, certain property damage caused by an uninsured or a hit-and-run driver. In some cases, under-insured motorist coverage is also included. This is for cases in which the at-fault driver has insufficient insurance.
Comprehensive physical damage coverage – This pays for damage to or replacement of your car from theft, vandalism, flood, fire, and other covered perils.
Collision coverage – Just like the name sounds, this pays for damage to your car when it hits or is hit by another object.
Are there commercial truck insurance policies available?
Yes. Your L & C Insurance Providers Agent wants to protect you from liabilities related to your commercial truck(s). Your business may qualify for coverages such as:
Tow truck insurance: If your business involves towing vehicles, you'll need special policies in place. These include On Hook Towing (to cover damages caused to vehicles that you tow) and Garagekeeper's Legal Liability (covers your business when you store cars for parking or service).
Bobtail or non-trucking liability insurance: This type of coverage protects your vehicle if you're using it for personal use and you are involved in an accident.
Motor truck cargo insurance: Does your business involve moving cargo? You'll need a special policy to protect you in the event that damages are caused to the cargo.
Types of vehicles covered
Commercial Auto Insurance covers a variety of vehicles that you rely on to serve your customers. Often times, these vehicles include trucks such as:
Garbage trucks
Dump trucks
Flatbed trucks
Box trucks
Tank trucks
Tow trucks
Front loader trucks
Pickup trucks
Semi trucks
Additional vehicles include:
Contact L & C Insurance Providers Insurance for a complete list of commercial and truck insurance vehicle coverages.
Are there limits on who can be covered by a commercial auto insurance policy?
Yes. To secure a commercial auto insurance policy or truck insurance policy for your business, your employees will need to have clean driving records (i.e., no violations or points on the license).
Flexible payment plans
L & C Insurance Providers Insurance offers a variety of payment options to keep your business on the move. Commercial auto insurance and truck insurance policies don't have to financially inconvenient. Our policyholders benefit from premium payment plans.
Additionally, we accept several forms of payment.
We work hard everyday to provide the very best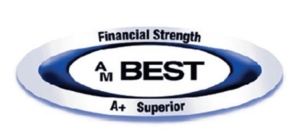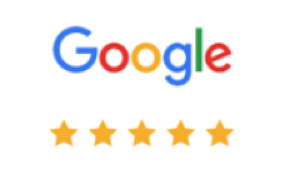 Why Us?
We know that you have choices when it comes to choosing an auto insurance company.
All we ask is that you give us an opportunity to show you what we can do for you. We will not disappoint you.
Over 10 Years Experience
We are a Florida Independent Insurance broker. We have been helping Floridians for over 10 years. We only work with Rated A+ companies, so you don't have to worry in the event of a claim. All of our carriers offer 24/7 claim support.

We Offer
Highly Personalized
Insurance Coverage

Our rates are
REALLY
Affordable
You can contact us electronically
Or by phone

we want
to help