Florida Commercial Insurance

+
Quotes From Top Rated A+ Insurance Companies
+
FLORIDA COMMERCIAL INSURANCE
Work With an Agent Who Understands The Florida Market
+
Find the Best Commercial Insurance Protection In 12 Minutes
+
Two ways To Get A Quote. Call us right now or fill the form bellow
+
A Price To Fit Your Budget. Select From 32 Available Plans
+
Quotes From Top Rated A+ Insurance Companies
+
DISCOVER A BETTER COMMERCIAL INSURANCE
Work With an Agent Who Understands The Florida Market
+
Find the Best Commercial Insurance Protection In 12 Minutes
+
Two ways To Get A Quote. Call us right now or fill the form bellow
+
A Price To Fit Your Budget. Select From 32 Available Plans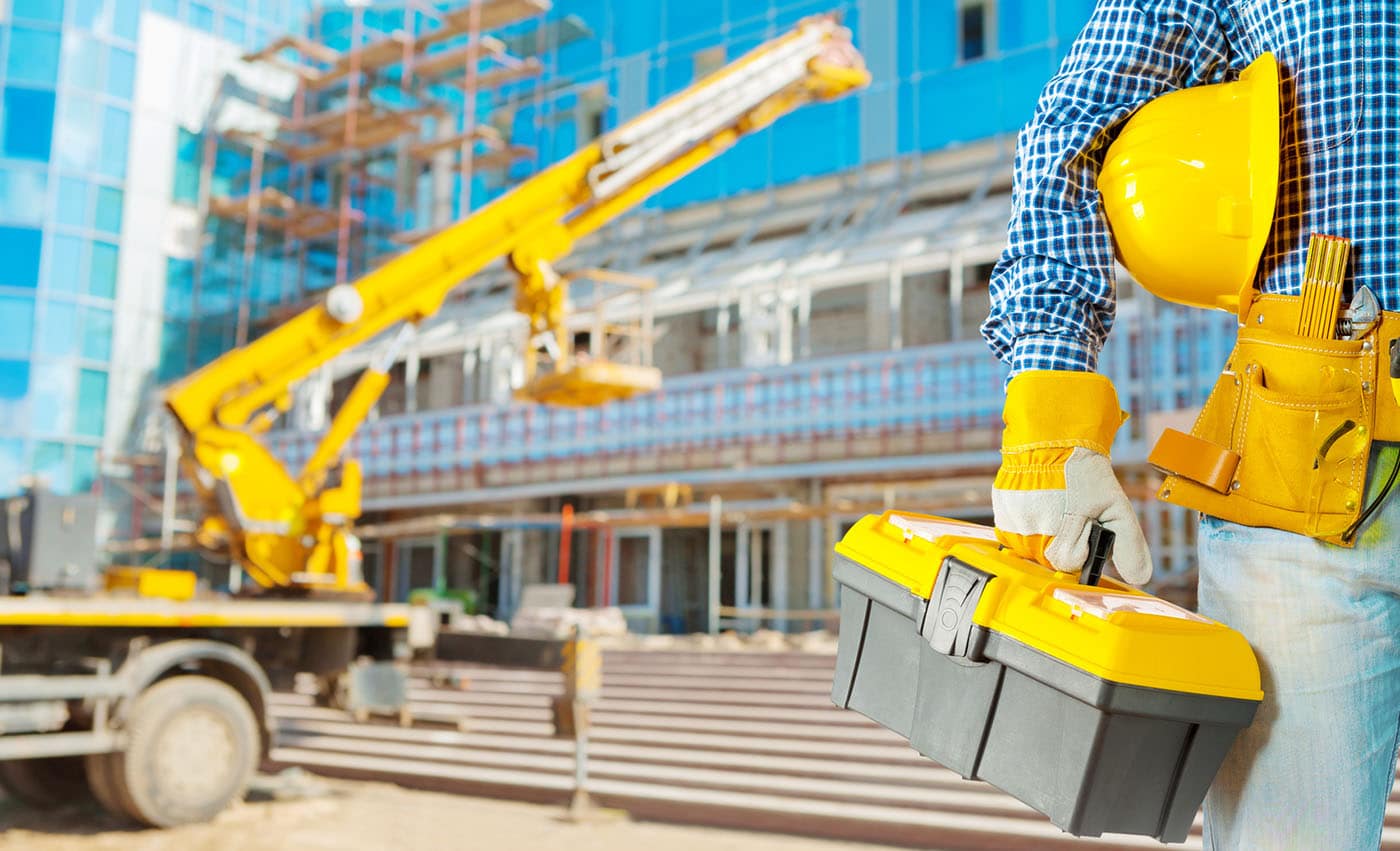 +
Quotes From Top Rated A+ Insurance Companies
+
DISCOVER A BETTER COMMERCIAL INSURANCE
Work With an Agent Who Understands The Florida Market
+
Find the Best Commercial Insurance Protection In 12 Minutes
+
Two ways To Get A Quote. Call us right now or fill the form bellow
+
A Price To Fit Your Budget. Select From 32 Available Plans

+
Quotes From Top Rated A+ Insurance Companies
+
DISCOVER A BETTER COMMERCIAL INSURANCE
Work With an Agent Who Understands The Florida Market
+
Find the Best Commercial Insurance Protection In 12 Minutes
+
Two ways To Get A Quote. Call us right now or fill the form bellow
+
A Price To Fit Your Budget. Select From 32 Available Plans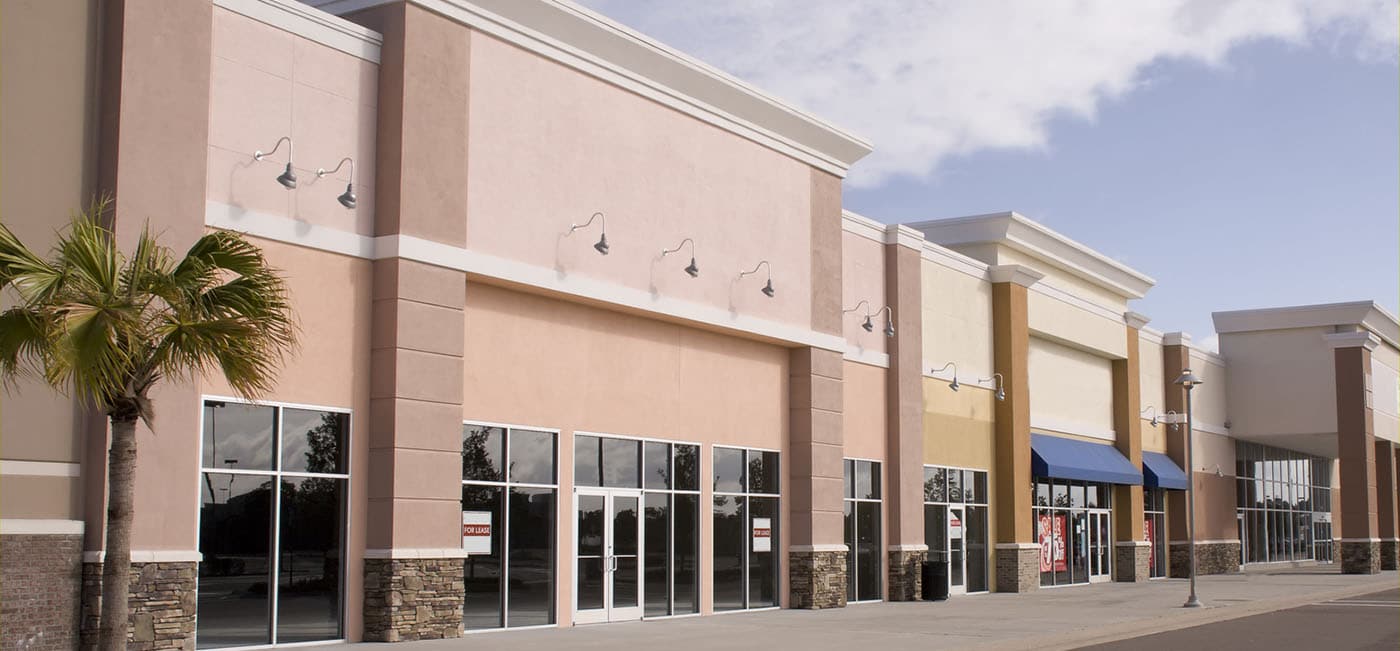 +
Quotes From Top Rated A+ Insurance Companies
+
DISCOVER A BETTER COMMERCIAL INSURANCE
Work With an Agent Who Understands The Florida Market
+
Find the Best Commercial Insurance Protection In 12 Minutes
+
Two ways To Get A Quote. Call us right now or fill the form bellow
+
A Price To Fit Your Budget. Select From 32 Available Plans
Get the Right Commercial Insurance
Types of Businesses We Insure in Florida
We provide Florida Commercial Insurance to a wide range of businesses throughout our sunshine state. Too many in fact to list here. Some form a category of their own, others are a subset of a parent specialty. Whatever industry you are in, and wherever in Florida you run your business, we have a coverage for you. Please find below a non-exhaustive list of the businesses we insure. For more information, please do not hesitate to call us.
Architecture & Engineering
Photography & Videography
Professional & Specialty Services
Commercial Insurance | L & C Insurance Providers
Running a business can be incredibly challenging. There are a number of decisions to be made. One of those decisions that will have impact on your business is choosing the right commercial insurance.
Finding the ideal coverage is a journey that no bigwig should go alone. Our agents will be there, water bottle in hand, to coach you through all your options to make sure your company is completely protected
What is Commercial Insurance?
Basically, it's a contract between a business and an insurance company, where the insurer will pay to repair, replace or recover the value of whatever the business has under coverage if it's lost or damaged by a set number of causes.
Simply call (888) 913 6988 or complete our online quote request form.
Our Agents at L & C Insurance Providers will help you find the right Florida Commercial Insurance to protect you and your business.
Why do I Need Commercial Insurance?
Every company, big or small, needs some form of insurance. Yes, certain types may not be required or seem relevant to you, but one tiny mistake could leave your company in financial ruins. All because you didn't want to shell out a few hundred bucks for coverage.
Bad things that could happen to your company.
You could lose your stuff: theft or damage of buildings, personal property or equipment
You could be sued: product or service causes damage or bodily harm to a customer
You could make a mistake: professional error that causes emotional distress
Claim payouts by type of liability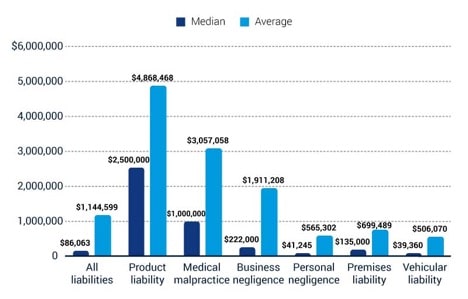 What Does Commercial Insurance cover?
Since every business is unique, they all have their very own set of risks. It's important to know what your business values the most and will benefit from its coverage.
Basic Commercial insurance coverage can include the following and more.
Property insurance: covers loss or damage to your stuff due to fire, storms and other causes
General Liability: covers claims for injuries to other people
Professional liability: covers your mistakes that cause physical or emotional injury
Commercial auto: covers work vehicles and certain damage they do
Cyber-crime insurance: covers the loss of customer's sensitive data
Employer insurance: covers Social Security, unemployment and workers' compensation
How Much Does It Cost?
The cost of commercial insurance policies depends on the coverage and a number of other factors like size, location and materials used. So, a small children's book publisher might only pay $550 a year, whereas an underwater oil drilling company could pay $550,000 a year. Basically, the safer and smaller the company, the cheaper it is.
Day to day operations must be kept running smoothly to guarantee a successful business.
Whether you use your own car or oversee a fleet of vehicles, L & C Insurance Providers Insurance offers commercial auto insurance to keep things moving forward when the unexpected occurs.
Our experienced agents in Florida can present you with options for commercial auto coverage limits and deductible amounts to fit your budget and needs.
Even if you do not own company cars but an employee uses their own vehicle for work, you could be responsible for any accidents they cause.
Keep your business and employees protected by signing up for dependable and affordable commercial auto insurance in Florida.
Do not let your business skip a beat when an accident occurs. L & C Insurance Providers Insurance can partner with you to have a secure commercial auto policy in place.
What is Commercial Auto Insurance?
L & C Insurance Providers Insurance offers commercial auto insurance (e.g., truck insurance) policies to protect against liabilities for property damage and bodily injury.
You can't control what people do behind the wheel, but you can give yourself optimum protection with a sound insurance policy.
Florida commercial auto insurance insures your vehicles for physical damage and liability coverage for amounts, situations and usage not covered by a personal auto policy.
This type of business insurance covers a variety of vehicles and is also referred to as commercial car insurance, truck insurance, or fleet insurance.
Whether you currently own a business or are a prospective business owner, you can get a Free Commercial Auto Insurance quote today.
Simply call (888) 913 6988 or complete our online quote request form.
Our Agents at L & C Insurance Providers will help you find affordable Florida Commercial Auto Insurance to protect you and your business.
Why do you need Commercial Auto Insurance?
In general, if an auto is used in tasks related to the operator's occupation, profession or business, other than commuting, a commercial policy is necessary.
This is because many business uses and auto types may be excluded from personal policies.
If you are using your auto to transport goods or people for a fee or if you use your auto to conduct a service, you may need a commercial auto insurance policy.
A commercial auto policy may be appropriate if you need higher limits of liability because of the nature of your work.
Hauling a considerable weight in tools or equipment or towing a trailer used to conduct your business may require a commercial auto insurance policy.
A commercial insurance policy may be needed if employees operate the auto or if ownership is in the name of a corporation or partnership.
Your L & C Insurance Providers Agent can help you determine the coverage you need based on how your vehicles are used in conducting your business and who will be driving your vehicles.
What does Commercial Auto Insurance cover?
Florida Commercial Auto insurance, like your personal auto policy, provides similar coverages such as liability, collision, comprehensive, medical payments (or personal injury protection) and uninsured motorists coverage.
However, there are also differences between a commercial auto insurance policy and your personal auto policy that may include eligibility, definitions, coverages, exclusions, and limits.
Most Commercial Auto policies are "named driver only" policies, meaning only those drivers listed on the policy can operate a covered auto.
What Are The Coverages?
Bodily injury liability coverage – This pays for bodily injury or death resulting from an accident for which you are at fault and provides you with a legal defense.
Property damage liability coverage – Property damage liability coverage provides you with protection if your car accidentally damages another person's property. It also provides you with a legal defense.
Combined single limit (CSL) – Liability policies typically offer separate limits that apply to bodily injury claims for property damage. A combined single limits policy has the same dollar amount of coverage per covered occurrence whether bodily injury or property damage, one person or several.
Medical payments, no-fault or Personal Injury Coverage – This extremely important coverage usually pays for the medical expenses of the driver and passengers in your car incurred as a result of a covered accident regardless of fault.
Uninsured motorist coverage – This coverage pays for your injuries and, in some circumstances, certain property damage caused by an uninsured or a hit-and-run driver. In some cases, under-insured motorist coverage is also included. This is for cases in which the at-fault driver has insufficient insurance.
Comprehensive physical damage coverage – This pays for damage to or replacement of your car from theft, vandalism, flood, fire, and other covered perils.
Collision coverage – Just like the name sounds, this pays for damage to your car when it hits or is hit by another object.
Are there Commercial Truck Insurance Policies Available?
Yes. Your L & C Insurance Providers Agent wants to protect you from liabilities related to your commercial truck(s). Your business may qualify for coverages such as:
Tow truck insurance: If your business involves towing vehicles, you'll need special policies in place. These include On Hook Towing (to cover damages caused to vehicles that you tow) and Garagekeeper's Legal Liability (covers your business when you store cars for parking or service).
Bobtail or non-trucking liability insurance: This type of coverage protects your vehicle if you're using it for personal use and you are involved in an accident.
Motor truck cargo insurance: Does your business involve moving cargo? You'll need a special policy to protect you in the event that damages are caused to the cargo.
Types of Vehicles Covered
Commercial Auto Insurance covers a variety of vehicles that you rely on to serve your customers. Often times, these vehicles include trucks such as:
Garbage trucks
Dump trucks
Flatbed trucks
Box trucks
Tank trucks
Tow trucks
Front loader trucks
Pickup trucks
Semi trucks
Additional Vehicles Include:
Vans
Cargo vans
SUVs
Cars
Contact L & C Insurance Providers Insurance for a complete list of commercial and truck insurance vehicle coverages.
Are There limits on Who Can be Covered by a Commercial Auto Insurance Policy?
Yes. To secure a commercial auto insurance policy or truck insurance policy for your business, your employees will need to have clean driving records (i.e., no violations or points on the license).
Flexible Payment Plans
L & C Insurance Providers Insurance offers a variety of payment options to keep your business on the move. Commercial auto insurance and truck insurance policies don't have to financially inconvenient. Our policyholders benefit from premium payment plans.
Additionally, we accept several forms of payment.
How much liability insurance do I need?
Your liability coverage needs depend on the type of work you do. One thing to consider, though: many business owners underestimate how much a lawsuit can cost, even if it's eventually tossed out. The table bellow will give you and idea of what companies are paying under different general liability policies.
Defense Costs And Cost Containment Expenses As A Percent of Incurred Losses, 2014-2016 (1) ($000)
2014
2015
2016
Amount
As percent of incurred losses
Amount
As percent of incurred losses
Amount
As percent of incurred losses Product liability
$953,008
85.0%
$1.037,580
70.5%
$844,602
102.5%
Medical malpractice
1,873,518
44.3
1,867,891
53.7
1,920,552
50.3
Commercial multiple peril (2)
2,085,336
38.9 "1
978
730" "34.7"
2,151,790
35.0 Other liability
4,367,724
20.4
4,788,421
20.0
4,066,892
15.4
Workers compensation
3,369,341
13.0
3,308,079
13.6
3,270,001
13.6
Commercial auto liability
1,266,020
10.6
1,541,634
11.3 1
486,922
9.9
Private passenger auto liability
4,714,964
6.5
4,917,582
6.2
5,008,093
5.7
All liability lines
$18,629,911
13.1%
$19,439,917
12.8%
$18,748,852
11.4%
(1) Net of reinsurance, excluding state funds.
(2) Liability portion only.
Source: NAIC data, sourced from S&P Global Market Intelligence, Insurance Information Institute.
What does General Liability Insurance cover?
General Liability Insurance can help cover legal expenses when your business is sued over third-party bodily injuries, property damage, advertising injuries, and more.
Why do I need Professional Liability Insurance?
Even if you never make mistakes, unhappy clients may bring frivolous lawsuits against your company. And even if your client doesn't win, the cost of defending yourself can be prohibitive.
Who is covered under my liability policies?
The coverage you enjoy depends on the type of policy you have. Most types of insurance offer coverage for both W2 employees and 1099 contractors, though there are exceptions.
Is my coverage nationwide? Does it cover me abroad?
Most liability insurance policies, such as Professional Liability Insurance and General Liability Insurance, provide coverage nationwide. However, with the possible exception of Commercial Property Insurance, your coverage typically won't extend internationally.
What is Hired & Non-owned Auto Insurance?
This coverage offers liability protection for third-party injuries or property damage caused by you or your employees while driving a rented or personal vehicle for company business.
What is an Umbrella Insurance policy?
Umbrella Insurance expands the policy limits of existing types of insurance.
Do I need Workers' Compensation Insurance?
The answer depends on which state your business is based in, how many employees you have, if you hire contractors, and if your clients require you to carry coverage.
How do I file an insurance claim?
If you need to file a commercial insurance claim, you will usually need to call your insurance carrier first. If you aren't sure how to contact them don't worry. Your TechInsurance agent can help.
What do I need to have ready to complete an insurance application?
You'll need to provide information about your industry, the services you provide, your annual revenue for the past two years, projected annual revenue, and a few other details.
Do you have representatives who speak other languages besides English?
Yes. We have representatives who speak Spanish.
We work hard everyday to provide the very best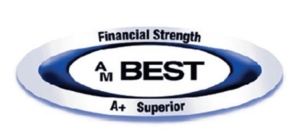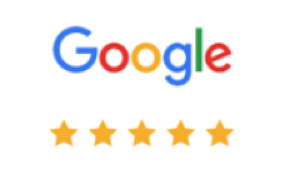 Why Us?
Bundle To Save
We can offer packaged insurance plans that cover you home, business and more. The more you choose to protect, the more money our team can save you.
Five Star Service
We pride ourselves on the level of knowledge and service we bring to our clients. Our Online reviews speak to this. Feel free to review them.
Technology
We use leading-edge technology to prove our customers with the latest insurance products to keep your family and business safe. As new products hit the market we are able to implement them faster than most agencies.
Over 10 Years Experience
We are a Florida Independent Insurance broker. We have been helping Floridians for over 10 years. We only work with Rated A+ companies, so you don't have to worry in the event of a claim. All of our carriers offer 24/7 claim support.

We Offer
Highly Personalized
Insurance Coverage

Our rates are
REALLY
Affordable
You can contact us electronically
Or by phone

we want
to help