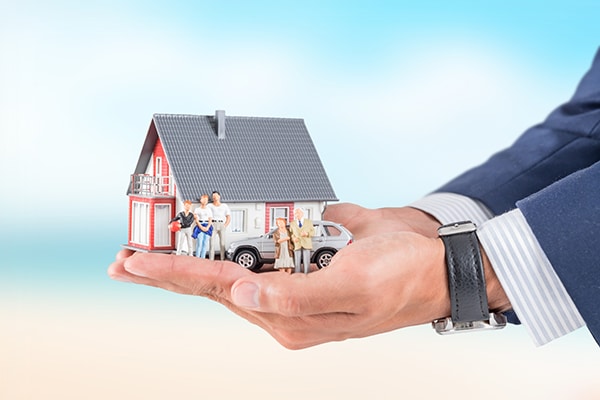 Get a Homeowners Insurance Quote Orlando FL
If you live and work in Orlando, then you will need insurance. As one of the most reliable independent agencies in Florida, we are often asked about the cost of insurance in Orlando, Florida. With years of experience and thousands of satisfied customers throughout the sunshine state, we know that the right Homeowners Insurance coverage, car insurance policies, commercial and of course Condo Insurance cover is crucial. For this reason, we have devised a unique Home Insurance Estimate Orlando Florida process that can make all the difference between a policy you hope will protect you in case of an emergency and one where you know exactly where you stand. Based in Florida, we have been servicing the needs of local residents in protecting their Homes, condos, cars, boats, residential and commercial properties.
Homeowners Insurance - Condo Insurance - Auto Insurance - Boat Insurance - Bike Insurance - Commercial Insurance
Homeowners Insurance Estimate Orlando FL
Homeowners Insurance Estimate Orlando, Florida can range from $990 to $1400 per year. On a monthly basis, expect to page between $80 to $120 per month. Several factors impact the cost of insurance in Florida. If you have ever asked yourself how much is homeowners insurance in Orlando Florida for example, then the answer to that question could depend on:
The insurance value of your home
The location in Orlando
The distance to the sea
The deductible chosen
The type of construction of your home
The age of your home
The presence of shutters
Your credit score
The age of your roof
Where you live in Florida can make a huge impact on the premium you will be expected to pay.  In Orlando and central Florida, the average premium will be higher than other areas in Florida.
We can personalize your home insurance estimate and property insurance estimate to fit your pocket and your needs. As your friendly local  agency, we can offer our Florida resident neighbors a unique blend of highly affordable policies.  Call now for the best insurance estimate in Florida.
Homeowners Insurance Orlando Florida average: $1626 /yr.
It is important to compare rates and compare the coverage that is quoted. You could do this by yourself, by calling each one of the dozens of insurance providers out there and spend several hours talking to phone representatives who read from a script or you can call our agency. Fair pricing, quality and expertise is the main reason why we are Orlando's most popular Homeowners Insurance Estimate company.
Homeowners Insurance Estimate Orlando: Quote & Rates
Are you shopping for insurance? Do you need a Homeowners Insurance Estimate Orlando (or one for your condo)?  And how much you would have to pay? We can help!
A quick look through Trulia indicates that the average cost of a house in Orlando is $165,000. Though on the increase, home costs are still cheaper than other areas of Florida, such as Miami for example. If you are looking for a Homeowners Insurance in Florida, know this: Insuring a home in Orange County is not cheap. This trend may be due to the fact that the crime rate in Orlando is quite high and high crime rates tend to push insurance rates higher. One way to insure that your premium will be lower is to install a security system in your home. Picking the right neighborhood can also help.
This is where we come in: We have been in business in our South Florida Office for over a decade, servicing Orange County and Orlando residents for years.
If you live and or work in our little piece of paradise, then we're right around the corner. We have clients all over Orange County, Brevard and of course Orlando. Our customers entrust us with their homeowners insurance coverage. You can read some of our Orlando customer's home insurance reviews in this site.
Not forgetting of course condo insurance, car and auto insurance, bike, boat and commercial insurance policies.
If you are an existing customer, we thank you from the bottom of our heart for giving us the opportunity to service your needs. If not, then we would relish the opportunity to offer you the best that our South Florida agency can offer.
Life and work in Orlando FL
The capital of Orange county, Orlando is often referred to as the "City Beautiful", and is a popular tourist attraction. But there are many reasons why Orlando can be an excellent place to raise a family. With hundreds of parks, loads of cultural events and affordable housing, Orlando is fast becoming a popular destination for people who want to make a home in that city. Orlando is the fifth largest city in Florida and is growing fast.
Orlando, Fl Coastal Wind, Hail and Flood Information: Orlando is located in a coastal area which of course increases the risks of hurricanes and windstorms. Whe you call us of a quote, we do take these factors into consideration.
Flood Zone: Brevard County has a shoreline an is in a coastal area. As such it is important to purchase flood insurance.
Why You Need a

HOMEOWNERS INSURANCE ESTIMATE
Why Choose
LNC INSURANCE PROVIDERS

?

We make a lot of people happy... Join our family of happy customers
Experience
We've been in business for over 10 years.  Our office is based in South Florida and we service the needs of our customers throughout the Boca Raton, Deerfield and Palm Beach area. We are a family owned and operated insurance agency and have expertise in all aspects of insurance coverage.
Local
We deal with all the top A+ rated insurance companies in the US.  Of course, you could call the toll free telephone number of any of these companies and be connected with an agent on the other side of the continental USA with no experience of the realities of the Florida market.  When you call us, you will be talking with people who live and work in the sunshine state and have a unique and profound understanding of what Florida residents need.
Call ... Insure ... Done!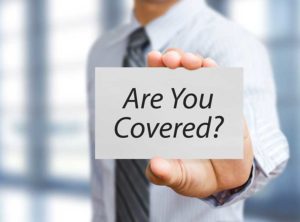 LNC Insurance Providers: We Specialize in

ALL TYPES OF INSURANCE POLICIES


Homeowners Insurance


Condo Insurance


Auto / Car Insurance

Commercial Insurance


Boat Insurance


Bike Insurance


Florida Insurance


Orlando Insurance
Conrad, thank you so much for taking care of us. It was a pleasure dealing with your agency and you found us a policy that we are really comfortable with. You took your time answering every question my wife and I had and the whole experience was just perfect.
LNC set us up with a policy that exceeded our expectations. We were looking for liability and workers compensation coverage and were overwhelmed by the complexities of such policies.
Thank you so much for your patience and assistance during our search. You helped us weed through our confusion and showed us that bundling policies would be the best way to save money.
Call ... Insure ... Done!