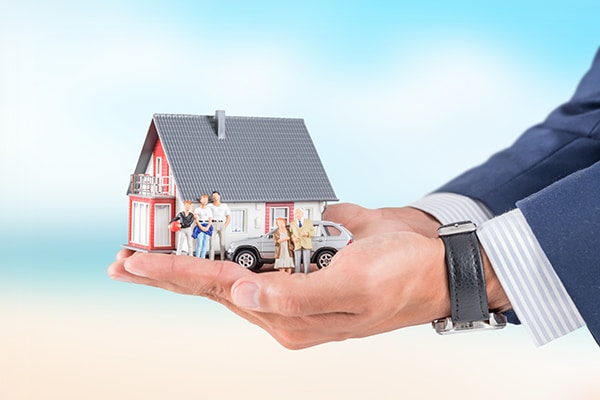 Homeowners Insurance Quote in Cape Coral
As residents of South West Florida, we know a thing or two about homeowners insurance Cape Coral and we have been providing Florida residents with the very best homeowners coverage options for years.
We deal with the whole of Florida and have access to the most comprehensive insurance packages in the Sunshine State, including the homeowners market in Cape Coral, Lee County. We are one of Florida's more experienced agencies and we contract with only the best providers such as: Progressive, Travelers, Liberty Mutual Insurance, Farmers Insurance, Nationwide, Metlife, Zurich etc.
But we don't just specialize in homeowners insurance. We provide insurance options for renters, drivers, businesses, boat owners and more.
Often times, home owners will entrust us with finding them the best home insurance policies, and then ask us to offer them options for their car insurance needs. Just like for homes, we have a pool of A+ rated insurance carriers and can find the right auto insurance package, at the right price.
You might ask yourself why you would want to talk to your local insurance agent when you can call the carriers yourself and deal with them directly, and that would be a valid point. But let me make my case as to why you should call my agency:
We are a fully licensed Florida insurance agency
We work on your behalf
We have an office a stone throw away from Cape Coral
We deal with A+ insurance carriers (including the big ones who spend a fortune on advertisement)
We match with a policy that fits your needs and can find you discounts you would not even know existed had you gone directly to providers themselves.
You could end up saving quite a bit of money
Why would we be able to find possible even when the very people who write those policies don't? There is a very simple reason for that. Carriers often run specials but fail to inform their sales people about them. You see, there is a difference between dealing with a local agent who knows the market and intricacies of insurance options and a sales person who reads from a script. Our expertise and knowledge of local markets can indeed save you money.
Cost of Homeowners Insurance in Cape Coral
I live in Cape Coral, Southwest Florida. Why do I have to pay more for my Florida Homeowners Insurance Cape Coral than in other cities in Florida?
The main reason for the increase in premium costs is simply the location. Nested north of Naples, Cape Coral is truly a gem, situated along one of Florida prettiest coastline. Residents from all over the US are increasingly looking to make Cape Coral their home, and as such, this influx of residents has put a premium to the value of the property market in the area. Sun, sandy beaches and the fact that the newcomers are able to spend more on the purchase of their home means that home insurance Cape Coral is unfortunately higher then in other places.  For example the average homeowner in Florida pays around $1000 per year, Cape Coral homeowners pay more than double this amount.
Here are some reasons why Homeowners insurance In Cape Coral Florida is more expensive.
Natural Disaster and Hurricanes
Floods and more Floods
Non-Hurricane Related Threats
---
Cape Coral Homeowners Insurance Quote
To get an idea of how much home insurance costs in Cape Coral, Florida, then you need a Cape Coral Homeowners Insurance Quote right away. As a general rule, homeowners insurance in that part of the South West Florida coast will set you back $985 to $1,339 per year, or about $82 to $111 per month. The good news is that we can prepare a quote for you that will show you how much you can save.
Homeowners Insurance Rates In Cape Coral
We, at LNC Insurance Providers make it our mission to provide our customers looking to insure their home with the best and most affordable options. This is particularly true when it comes to Cape Coral. When insurance carriers prepare their rates, here are some of the items that go into their consideration:
Coverage for a dwelling (Coverage A)
This type of insurance provides protection against damages to your home caused by hail, hurricane, lightening, fire etc...  Please note that flood and earthquake insurance are not covered under this policy and will require a separate insurance.
Coverage for other structures on the property not include above (Coverage B)
Does your property include structures that not connected to your primary dwelling? Then this what this type of home insurance provides.  Ie. Detached garage, shed etc...
Personal property and content (Coverage C)
Like the name says, this policy protects your private and personal property inside your home such as furniture, clothing, firearms, electronics, jewelry etc..
Loss of use (Coverage D)
In life, always expect the unexpected and there are cases where a home owners might need to move our of his or her primary dwelling whilst repairs to damages caused by some of the above circumstances arise. This particular protection covers living related expenses, such as hotel, related cost of livings etc..
Personal Liability (Coverage E)
It's all well and good to do everything you can to protect yourself and your family.  But what happens if others are injured on your property? Florida homeowners insurance liability provides protection for that very case.  Included in this policy are legal fees and damages up to your policy limit.
If you want to have an idea of Cape Coral Insurance rates, then the best option is to call us for a quote right away.
Homeowners Insurance Rates By Home Value
| Cape Coral, FL Home Value | Total Homes | % of Total | Average Cape Coral, FL Homeowners Insurance |
| --- | --- | --- | --- |
| Less than $50,000 | 2,787 | 6.0% | $186 |
| $50,000 to $59,999 | 1,413 | 3.0% | $395 |
| $60,000 to $69,999 | 1,437 | 3.0% | $488 |
| $70,000 to $79,999 | 2,428 | 5.0% | $569 |
| $80,000 to $89,999 | 2,662 | 6.0% | $639 |
| $90,000 to $99,999 | 2,339 | 5.0% | $721 |
| $100,000 to $124,999 | 5,973 | 14.0% | $837 |
| $125,000 to $149,999 | 3,543 | 8.0% | $1046 |
| $150,000 to $174,999 | 5,033 | 11.0% | $1232 |
| $175,000 to $199,999 | 2,547 | 6.0% | $1418 |
| $200,000 to $249,999 | 5,124 | 12.0% | $1709 |
| $250,000 to $299,999 | 3,245 | 7.0% | $2093 |
| $300,000 to $399,999 | 3,519 | 8.0% | $2663 |
Average Home Insurance Cost By Street
| Streets in Cape Coral Area | Homeowners Insurance Cost |
| --- | --- |
| Sunset Cir, SW 41st St, Andalusia Blvd, SE 19th St, Elm Ct, SW 15th Ter, SE el Dorado Pkwy, SW 32nd Ln, NE 15th Ct, NE 4th St | $1,173 |
| NW 5th Ave, SE 20th Ave, SE 17th St, Green Valley Ct, SW 39th St, SW 22nd Ter, SE 1st Ave, SW 59th Ter, NE 7th Ter, SW 2nd Ct | $1,165 |
| Blackburn Ci, SW 31st Ter, SW 22nd Ln, SE 23rd Ter, NW 37th Pl, Sunset Ln, NW 9th Ave, NW 37th St, Willow Branch Dr, SW 40th Ter | $1,178 |
| NW 3rd St, SE 23rd Pl, NE 3rd Ave, SW 16th Pl, Harbour Cir, NE 13th Ave, NW 36th Ave, SW 17th St, Crooked Arrow Ct, Cocoa Ct | $1,161 |
| NW 13th Ave, SE Van Loon Ter, W Retunda Pkwy, SW 58th St, NW 12th Ln, Everest Pkwy, SW 4th Ln, SW 33rd Ave, NW 34th Ter, NW 7th Ter | $1,166 |
| SE 14th St, NE 44th St, SW 12th Ave, NE 29th Ter, Calusa Ct, NW 40th Ter, Laurentina Ln, NW 10th St, SW 6th St, NW 39th Ave | $1,216 |
| NW 7th Ave, SW 12th St, NW 20th Ave, NE 39th St, E Retunda Pkwy, NW 16th Ter, NW 20th Pl, Sunset Ct, SE 23rd Pl, SE 8th Ct | $1,123 |
| SW 15th Ave, Sunrise Ave, NE 3rd Ave, NW 14th St, SE 19th Ave, SE 5th St, St Jack Blvd, Concordia Lake Cir, SE 5th St, SW 23rd Ct | $1,120 |
| NE 2nd Pl, NW 39th St, NW 45th Ter, Seagull Ct, SE 21st Ct, SW 20th Ave, SW 53rd St, SE 38th Ter, Sandy Cir, NW 11th St | $1,208 |
| SE 43rd Ter, Ramble Dr, SE 30th Ln, Via Estrella, SW 58th Ter, NE 1st Ave, SW 35th Ter, la Paloma Blvd, SE 47th Ter, NW 19th St | $1,119 |
---
Home Insurance Savings For Seniors
| Place | Savings For Senior Occupied Homes |
| --- | --- |
| Cape Coral | $174 to $176 |
| Matlacha Isles-Matlacha Shores | $184 |
| Matlacha | $190 |
| Lochmoor Waterway Estates | $174 |
---
Cheap Car & Homeowners Insurance - Discounts on Bundle Packages
| Place | 1 Car Bundle Savings On Insurance | 2 Car Bundle Savings On Insurance | 3 Car Bundle Savings On Insurance |
| --- | --- | --- | --- |
| Matlacha CDP, Florida | $159 | $212 | $318 |
| Lochmoor Waterway Estates CDP, Florida | $146 | $194 | $291 |
| Palmona Park CDP, Florida | $138 | $184 | $276 |
---
Home Insurance Quote as a % of Housing Cost
| Place | Home insurance as a % of housing cost for homes with mortgage | Home insurance as a % of housing cost for homes without mortgage |
| --- | --- | --- |
| Cape Coral, FL | 6.3% | 18.3% |
| Matlacha Isles-Matlacha Shores | 8.43% | 16.52% |
| Matlacha | 7.89% | 17.53% |
| Lochmoor Waterway Estates | 7.12% | 20.06% |
---
Cape Coral Renters Insurance as a Percentage of Rent
| Cape Coral Home By Monthly Rent | Total Homes | % of Total | Estimated Monthly Income To Afford Rented House Including Renters Insurance |
| --- | --- | --- | --- |
| $300 to $499 | 237 | 1.0% | $1239 |
| $500 to $749 | 1,780 | 11.0% | $1914 |
| $750 to $999 | 5,107 | 33.0% | $2664 |
| $1,000 to $1,499 | 6,322 | 41.0% | $3789 |
| $1,500 or more | 1,830 | 11.0% | $5439 |
The average homeowners insurance in Florida is $2,055 which is just short of $1000 more than the national average. (Figures from a report filed by the National Association of Insurance Commissioners).
Did you know? Collier County requires an elevation certificate for new constructions and substantial improvements to buildings that are located in special Floor Area Areas.
These new measures also play a role in the cost of of homeowner insurance Cape Coral, FL and savings can be possible for homes located in higher elevation zones.
Car Insurance Quote, Cape Coral
Let us help you find the best and free Cape Coral Car Insurance Quote as we work with some of the best insurance providers in the nation.
Providers of Car Insurance in Cape Coral
MetLife: Offering protection for drivers young and old throughout the nation, including Cape Coral. We work with our agents to find tailor made car insurance options designed to fit each driver.
Affordable. Car insurance rates can vary according to age, credit score and driving history. Depending on where you are situated within this umbrella, you could save quite a bit of money on your policy.
Custom fit policy. Not all drivers need the same level of protection. Of course comprehensive and collision coverage is highly recommended but we can help you drill down more options in order to meet your specific needs.
Liberty Mutual: We offer un-complicated auto coverage. We have turned the concept of undertanding the needs of drivers into an art-form and as such, our agents are able to guide their customers through the various coverage types we provider.
Our standard policies include:
Bodily Injury Liability
Property Damage
Medical Payments
Add-on protections & coverage
Towing and Labor
Rental Car Coverage
BetterCar Replacement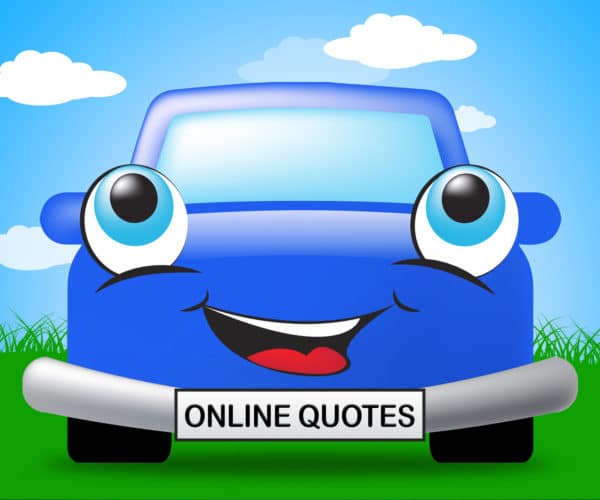 Zurich: We will always work toward getting you the best deal possible. Some agencies lead their marketing efforts with promises of getting their customers the cheapest car insurance possible. While saving money is never a bad idea, ensuring that drivers are adequately protected is always the better choice. We'll work with you to make your insurance fit your needs.
Here are things you need to consider when purchasing car insurance in Naples.
Driving record
Credit score
Age
Car model
Type of cover (Comprehensive, injury liability, damage)
Price of the car.
Starr Casualty: In the business of providing automobile insurance protection since 1988.  Weither you want to insure a single car, or provide protection for all the cars your family drive, we can help. We offer discounts and an unparalleled level of quality commitment and agents have voted our bi-lingual agency support team the best in the industry.
Progressive: We provide the protection that is right at an unmatched value.  If you are currently insured with another provider and want to see how much you can save by switching to Progressing, ask your agent for an auto insurance quote. I you are like the majority of average drivers in the nation, you could save $699 per year.
Here is what we offer:
Liability for the unfortunate and sometimes costly accidents during which you have been deemed to cause property damages and or injuries to others.  We will even get coverage for court/attorney costs.
Comprehensive and collision - Comprehensive coverage pays for repairs of replacement of your car when damaged in an accident beyond your control. This includes vandalism, theft, hitting an animal, acts of nature and glass damage. Collision covers damages to your car, regardless who is at fault for the accident.
Uninsured/under-insured motorists are the reason why insurance premiums are higher than what they could be. Imagine an uninsured driver hitting your vehicle. If this were to happen, our protection would cover you.
Medical Payments
Rental car reimbursement
Loan/lease payoff
Ask Us For A Quote For The Cheapest Cape Coral Car Insurance Rates
How much is car insurance in Cape Coral, FL? The average cost of insurance coverage in Cape Coral is higher than both the state and national average. The average cost of auto insurance in Florida is $1,185.25 per year. The national average price is $889.01.
Prices may vary depending on your driving record and the number of insurance claims filed in your zip code.
Florida Average Annual Car Insurance Rates
Coverage
Rates
Liability
$857.64
Collision
$282.96
Comprehensive
$116.53
Total Cost Per Year
$1,185.25
Price Per Month
$98.77
Source: Facts + Statistics: Auto insurance
The graph below shows the change in Florida's insurance rates from 2011 to 2015, the most recent year the data is available. According to the III, Florida car insurance rates increased from $1,090 in 2011 to $1,140 in 2015, a jump of $94, or 8.68 percent.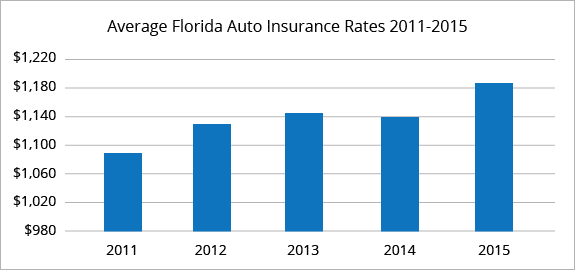 LNC Insurance Providers helps consumers compare quotes from both national insurance companies and local independent agents. We can help you find cheap car insurance rates near Cape Coral, Florida and save up to 40% on your premium.
How to Save on Car Insurance in Naples, Florida
Car insurance in Florida is mandated by law.  That applies of course to Cape Coral and driving a car without insurance in illegal. Beyond the legal considerations, car insurance can and will be a blessing if ever you are involved in an accident. If you want to save money and avail yourself of an auto insurance you can afford, here are some things you must consider:
Ask your Naples agent if a provider offers car insurance discounts.
It's a competitive world out there, non more so than in the insurance business. As such, insurance companies do have discounts opportunities that can be used, which are unfortunately often ignored.
Be a safe driver
It's a number's game. Careful and safe drivers, those with the fewest traffic tickets and or accident often times get better deals than others. Traffic tickets, and often do increase car insurance premiums and if you ever find yourself issued with a traffic violation ticket, it may be wise for you to go to a traffic school to get avoid violation points going on your driving records.
There are some car insurance options that you don't need
If you car is brand new, or has a resale value that needs protected, of course, your car insurance coverage should provide you with the protection you need.  But not all cars come straight out of the dealership and older, run-down cars many not need premium coverage.  Talk to your agent about what you can do to reduce your premiums and have enough protection against liabilities, damages or injuries caused to others. Look at the resale value of your car and compare costs of premium options with the money needed to purchase a car of equal value.  For example, a comprehensive insurance will pay in the event that your car is stolen or damaged but the actual value of the car may not be worth the cost.
The more expensive a car you purchase, the more you'll pay for car insurance
Insurance carriers consider the retail value of the cars they are asked to provide insurance for. Providing coverage for an expensive car means that that car is going to cost more in replacement costs.  Inversely, the insurance carrier's eventual layout to repair of replace a less expensive car is going to be reflected in the cost of the vehicle. In other words, if you want cheap car insurance, stay away from expensive cars!
Work on improving your credit score
We've always known this.  Folks with better credit score usually tend to get the better deal, across of industries. They get better interest rates. and they have access  to cheaper car insurance. There is a caveat to this of course since states such as California, Massachusetts and Hawaii are not allowed to use credit score when setting rates.
Florida Home Insurance Agency
We can match you with the best homeowners insurance providers in Florida. We have 10 years plus in Home insurance policies that are affordable and provide the best coverage money can buy.
Florida Car Insurance Agency
When it comes to car insurance, we have what you need.  Take advantage of our free car insurance quote service and find out for yourself how much money you can save.
Florida Commercial Insurance
General Liability
Workers Comp
Business Owners Package Policies
Business Insurance
Commercial Insurance
Free Cape Coral Homeowners Insurance Quote
It is likely that your home represents the largest financial investment you will have ever made. As such it is important that you take the necessary steps to ensure that your investment is well protected and this is where a homeowners insurance comes into play. While not mandated by Florida law, a homeowners insurance coverage protects your home in case of disasters, such as hurricanes. The first step in insuring that your investment is not at risk, please ask for a Cape Coral Home Insurance Quote.
Below are two Examples of Recent Home Proposals

| Sample Quote 1 | Homeowner's Policy |
| --- | --- |
| Quoted Coverages | Limits |
| Dwelling | $222,000 |
| Personal Property | $110,000 |
| Loss of Use | $22,000 |
| Personal Liability | $3000,000 |
| Medical Payments | $2,500 |
| Other Structures | $22,000 |
| TOTAL ANNUAL PREMIUM | $649.74 |
| Sample Quote 2 | Homeowner's Policy |
| --- | --- |
| Quoted Coverages | Limits |
| Dwelling | $300.000 |
| Personal Property | $110,000 |
| Loss of Use | $30,000 |
| Personal Liability | $3000,000 |
| Medical Payments | $2,500 |
| Other Structures | $30,000 |
| TOTAL ANNUAL PREMIUM | $774.83 |
[gs_logo speed="20000" ticker="1" inf_loop="0"]