In Florida, Tampa Leads the Way
The overal trend for Florida car insurance has been going upwards in recent years as Florida drivers are getting themselves into more and more accidents. No-where has this trend been so evident than in Tampa.
In 2016, car insurance premiums rose by 14 percent throughout the sunshine state.
Car insurance rates are dependent on a number of factors, including location. Drivers living in cities are paying more for their car insurance policies than those living in rural areas. According to statistical data, traffic density in urban population is responsible for more accidents than in other areas. And it's not just the sheer volume that causes more accidents: speed is another consideration as drivers tend to drive faster on highways. Traffic, speed and the increasing number of cars on any given road system is a sure formula for an increase in car related accidents, collisions etc.
Why are Tampa car insurance premiums on the rise?
While it is impossible to give a definitive answer to this question, here are a few factors to consider:
Population growth
More and more people live in Florida.  In Tampa alone, the population grew to 3 million residents in 2016 adding over 60000 residents through migration and natural increases. More people means more drivers and this increase is one of the reasons why the cost of car insurance in Tampa is currently the highest in the state.
The Role of PIP
Personal injury protection (PIP) to the tune of $10,000 has been mandatory in the state of Florida. Introduced to cover minor accidents claims (regardless of who is at fault) PIP is seen as one the reasons why insurance premiums have gone up in recent years.
Agressive drivers
Older drivers
Hit and run incidents
Uninsured drivers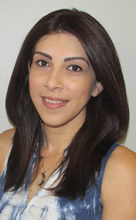 Whether you live in Tampa, or anywhere else in Florida, you can avail yourself of the most affordable car insurance, without having to compromise on quality, by contacting  L & C Insurance Providers. Our mission is to always be one step ahead of our competitors in terms of knowledge and experience.
We specialize in Florida car insurance and stand ready to help you.
L & C Insurance Providers in Florida shops all the major carriers to find the best policy and the best rate.  Easy, Low-Cost and Worry Free.
That's the L & C Insurance Providers Insurance promise.
Make sure you're protected
The value of professionaly written auto insurance is often realized after an accident has occured. Don't leave it until it's too late:
Organized Crime
A worrying in trend in Florida (and other states as well) is the increasing number of staged automobile accidents. This particular challenge is so unique that we've decided to list as a separate paragraph in this article.
A staged automobile accident is one in which organized criminal groups maneuver unsuspecting drivers into crashes so that they might make insurance claims. These crashes are literraly "manufactured" and the perpetrators make money by submitting claims which then have a direct effect in premium costs.
Staged accidents can take many forms, four of which are very common:
A vehicle overtakes you, drives into your lane and jams on the breaks causing a rear-end collusion. Some criminals take this scenario to the next level by simulating neck or back injuries caused by these collisions. Large injury and collision claims are then submitted against your policy.
As you begin to merge into traffic, you are encouraged by a "benevolent" driver who appears to slow down and then waves for you to move forward. As you drive into the space you think has just been vacated, the said driver then accelerates in crashes into you. This scenario can also take place in parking lots.
You are driving in the inside lane, and as you turn left, inadvertently drift closer to the lane on your right.  That is all the encouragement a dishonest driver might need to ram right into you.
You are a the scene of an accident and are approached by an individual who then requires that you take him or her to a medical faculty for treatment, or to a shady lawyer for assistance. 
A small bent becomes takes a life of its own: These staged accidents often times result in limited damages but submitted claims indicate otherwise and describe situations which do not reflect the reality.
Texting While Driving
Our cell phones have changed our lives. We are living in an era where the average person could not possibly envisage a life without one of these devices. Technological advancements have been such that cell phones have become part and parcel of our daily lives.  They can also cause serious accidents that often result in very serious injuries and even fatalities. 
If you text while you drive, not only are you endangering your own life but that of your passengers and innocent by-standers.
Accidents caused by drivers who text while driving cause insurance premiums to rise as well.
Cost Comparison: Florida Auto Insurance
(You can sort both the cities and costs columns in the order of your choice)

| Cities | Cost |
| --- | --- |
| Jacksonville | $575 |
| Miami | $675 |
| Tampa | $719 |
| St. Petersburg | $703 |
| Orlando | $402 |
| Hialeah | $709 |
| Tallahassee | $389 |
| Fort Lauderdale | $601 |
| Port St. Lucie | $574 |
| Pembroke Pines | $589 |
| Cape Coral | $398 |
| Hollywood | $599 |
| Gainesville | $323 |
| Miramar | $563 |
| Coral Springs | $585 |
| Clearwater | $489 |
| Miami Gardens | $609 |
| Palm Bay | $369 |
| West Palm Beach | $405 |
| Pompano Beach | $458 |
| Lakeland | $409 |
| Davie town | $485 |
| Miami Beach | $602 |
| Deltona | $501 |
| Plantation | $558 |
| Sunrise | $575 |
| Boca Raton | $502 |
| Largo | $425 |
| Melbourne | $405 |
| Palm Coast | $385 |
| Deerfield Beach | $485 |
| Boynton Beach | $501 |
| Lauderhill | $552 |
| Weston | $542 |
How can I lover my Florida auto insurance premium?
The first step you can take right now to get you on your way to a more affordable insurance policy is to call us:
An auto insurance policy in Florida is determined by where you live, and what you want your policy to cover. A clean driver's license and good driving history will usually be in your favor when looking for better deals. Some cars are more expensive to ensure than others. For example, sport cars can mean higher premiums as they are considered to be in the higher risk bracket.
Raise your deductible to keep your monthly premium manageable, but do remember that these deductibles are due upon repair.  The higher they are, the more money you will have to pay to honor your part of the deal.
Obtaining multiple coverage through the same insurance agency, for example Florida Homeowners Insurance and car insurance might also lower your monthly premiums.